India is country of celebrations, Every day in India we enjoy different event, festivals, weddings, events and Celebrations. But Covid-19 stopped all the celebration include Wedding, But now situation demands to start life with Covid -19. Chinchin Celebration says – Corona Corona hai, Toh Safely Enjoy Karona.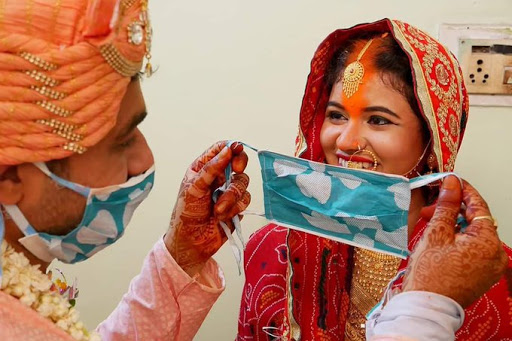 So we are starting Event with Covid 19, Sosabaji Kam karke Sanitizer apnaye, Makeup Kam karke mask ka Chalan badaye, Sorsarab Chhor ke social distancing Apnaye, This is our way to start back Celebration again in our life with Covid -19. Even though life is not that smooth, but still how can we keep away from celebrations. Celebrations are the essence of life.
Every aspect of life calls for a celebration. Lights, colour, flavour, flowers, fragrance, music and dance are all part of a celebration. The authorities have also considered this and have granted the permission to tie the nuptial knot by following certain guidelines which best drafted for the citizen's safety.
PRACTICE SOCIAL DISTANCING:
In current scenario, event planning is not easy. the guests are to be limited as, the lesser, the better. Events should be planned focusing on social distancing. The arrangements would be slight different from the earlier events. Avoid large gathering. Brief the guest about the arrangements made so that there no confusion and hence social distancing maintained. Well informed guest are easy to handle. Sitting or standing arrangements should designed such that the guests a part of the celebration and distancing norms is also followed.
MAINTAINING HYGIENE: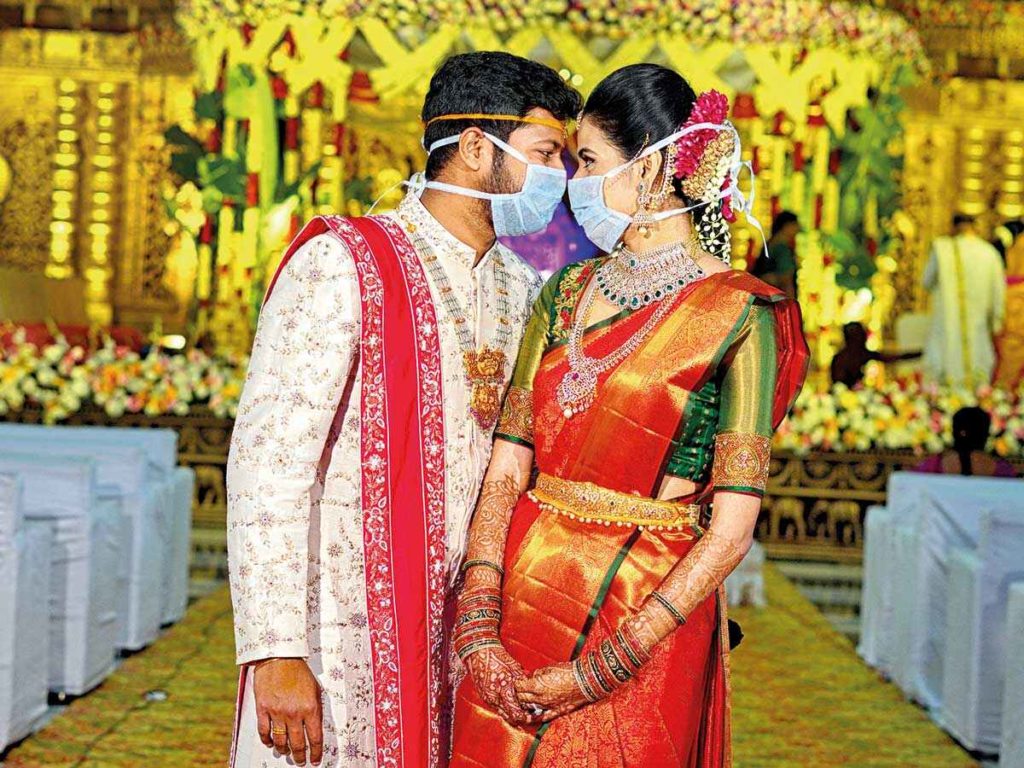 Today is the time when apart from personal hygiene, social hygiene is also a must. For this timely sanitization of the place is necessary. Instead of spending on lavish decorations, trendy makeup, designer outfits and maintaining variety of foods, emphasis should be on maintaining sensitization.
Ample face mask and gloves should provided to make sure that all guests have them in adequate numbers. Easy availability of sanitizers is important as there may be guests who really need them. If children or senior Citizens present for the celebration, special set of guidance should drafted for their extra care and protection.
VIRTUAL PRESENCE: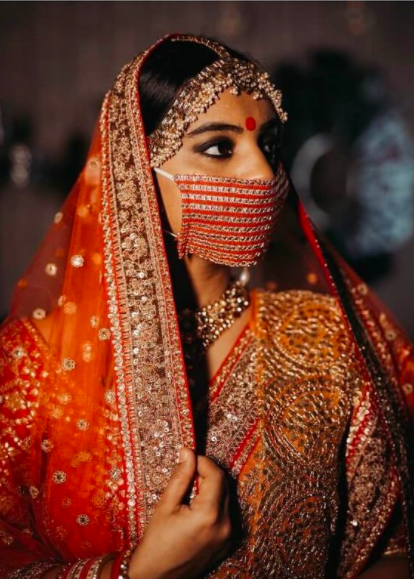 This era is turning out to be a digital era. All aged people are becoming digital friendly. Further, lockdown has taught us more about the power of digitalisation. Interacting with near and dear once has become easier. Video calling can help relatives to stand by each other during this lockdown & enjoy all events with live telecast making it feasible for all family & friends to be part of your event   Relatives can bless the newly wedded through their virtual presence.
By taking this simple advantage of digital world, the best moments can easily captured and participated by a number of people at the same time without violating the norms. Continuity has to maintained while adhering to the norms and guidelines lay down by the authorities. Indeed this is going to be the new normal for the time being. People need to adapt themselves to this pattern as it may soon become the new trend. As there is no harm in organising this new wedding pattern.
Style may change, options may be limited, gathering may have reduced, but the faith and the belief in the knot had, has and will is unshakeable. The ultimate motto of a celebration is to maintain the custom and carry forward the traditional values to the new generation.