Let's talk about few month ago, Virtual Events were only hosted by companies to reduce the effective cost or travelling, booking an area, but now since COVID, almost all big events are being hosted virtually be it Office meetings or Wedding Celebrations or Online Education. Nowadays, so many virtual contests are available, and live sessions where there is a proper Question and Answer segment to answer all the queries and also for the people to connect virtually if not in reality. For hosting a successful virtual event, there must be a lot of pre planning done-
CHOOSE AN EASY AND ACCESSIBLE CHANNEL

Firstly, let the audience know on which platform and format one is going to reach them, always use one that allows the audience to stay connected from the beginning to the end. Some of the famous applications used these days are Skype, Zoom, Microsoft Teams, Google Hangouts.
EVENTA : CHOOSING THE RIGHT AND SUITABLE TIME FOR EVERYONE
Similar to normal events, one has to choose the right time for virtual events where everyone can join regardless of the size or platform.
ADVERTISE TO LARGE GROUP OF PEOPLE THROUGH SOCIAL MEDIA
Suppose the event is a fun event or a promotional event. Then it is always good to advertise to a large group of people. Using online tools, you can reach to a large number of people at lower cost. There might be so many events competing so one has to make sure to reach the maximum number of people, and to make your space.
CREATE ENGANGING CONTENT
Virtual events largely rely on content as content can drive audience towards it. So make sure that content is consumable and present it in the easiest way possible. During the event, always keep the audience engaged, some ways to ensure this could be:
Live Polling
Encourage debates between the audience
Live Content Presentation
Question and Answer Sessions
ETIQUETTE AND PROTOCOLS FOR VIRTUAL EVENTS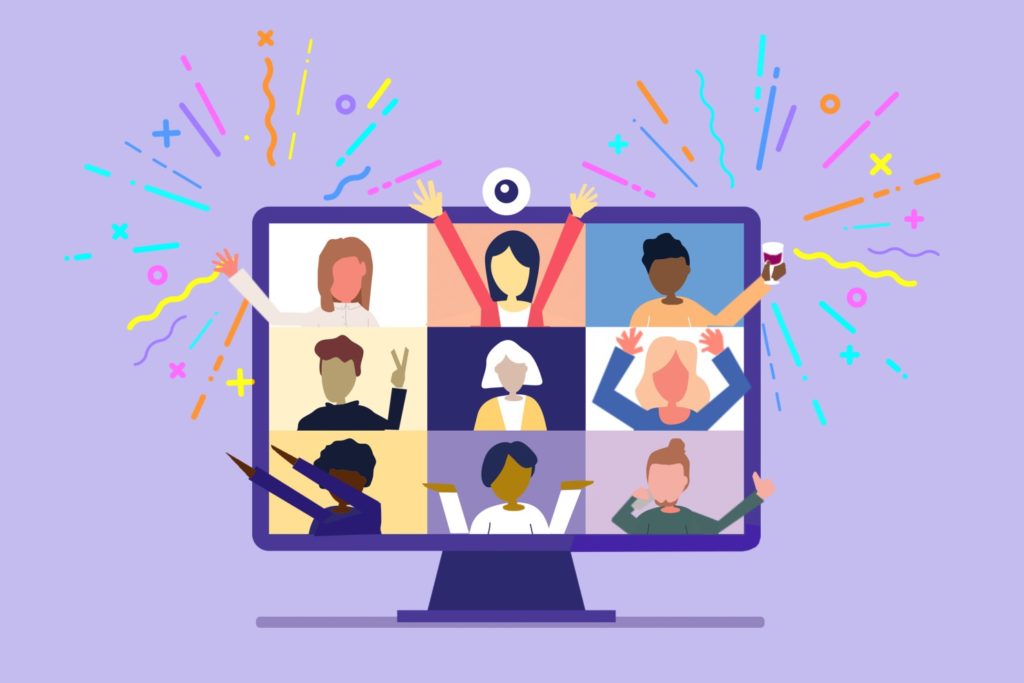 The event should be professional and productive. The events should not be really long, and breaks should be provided after a proper time interval. Always avoid harsh and abusive behaviour towards the participants. Always use a secure platform and as an event organiser one needs to understand the areas of concern in cybersecurity for the success of event.
I don't think anyone of us has seen such a rapid change in the entire world. As we are seeing right now with the current global pandemic. The world is becoming more digitalised and gradually with less face to face interactions, virtual events will become the most important and it is the only way to know the audience. Virtual success will encourage the event planners to blend in the virtual tactics for all those delegates who physically can't attend the actual event