New Year Party Organization During Pandemic. We all are ready to welcome 2021 and going to say goodbye to 2020. The year of bad luck and miss fortunes. The 2020 is the only that no one is going to miss because of the pandemic. Economic downfall, covid-19 and all the misfortunes that we have faced. Now when we are all set to start 2021 with the great pomp and show here is a tip for everyone, "if you don't celebrate it safe on 31st December, you are not gonna have a safe 2021."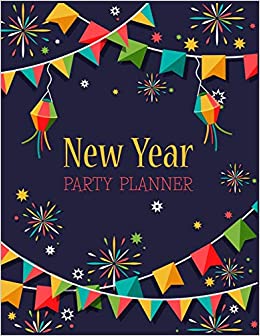 As we all know CDC has suggested that celebrate events Indoor & Virtually or if you are having outdoor gathering you must maintain the safety guidelines that are given to prevent covid-19.Here are some tips to organize the New Year Party during the Pandemic.
New Year Party Organization
Check the guest list – If you are planning a party whether it's indoor or outdoor. Just try to keep your guest list as small as you can. You should celebrate your New Year's Eve fun and safe with those people. Who live in your neighborhood or your very close friends to maintain the safety guidelines.
Safe Environment for Safe Party- If you are hosting a party you should definitely follow the safety measures. Such as creating a sanitizer station, social distant sitting arrangement, check everyone's temperature before entering. Make sure everyone is wearing mask to avoid the virus.
Pajama Party with the BYOA Fun- You can also organize a pajama party with your some special guest and have fun all night in the most comfortable clothing. You should definitely try BYOA (bring your own appetizer) arrangement to avoid the headache of preparing dinner & snacks. Let's see what your guest are gonna bring for the party?
Get Ready with the Mask and Sanitizer- Either you are inviting guest at your home or going out have party, you must not forget to keep your mask on and Sanitizer to keep away from any germs or virus. But if you see any symptoms of illness in yourself then you should not invite anyone at home and must not go outside to meet anyone, these small precautions can stop the virus from spreading.
Solo Party
Solo New Year's Eve- If you are planning not to have any party or gathering. So there is an idea for a Solo New Year celebration. Let's see how can you have fun by yourself:-
Write down your New Year's resolution and the experience of your last year.
Order or cook for yourself the most favorite dish and bake some delicious cake of cookies for dessert.
You can either read your favorite book or watch movie at home.
Have face time with your loved ones and spend some quality time or you can also have a self care hour. To give yourself relaxing evening.
These were some best ideas to enjoy this New Year safe and fun. May this Year 2021 brings you all the happiness and good health.
Happy New Year Everyone!!