Destination Wedding is a new thing in India, it is the wedding that is set away from your hometown. After all India has the best blend of some adorable and exotic destination that can make your big day more special and awesome. So, either you like palaces, beaches or mountains and fountains, our country has all of it that'll make your marriage ceremony the most remarkable event forever.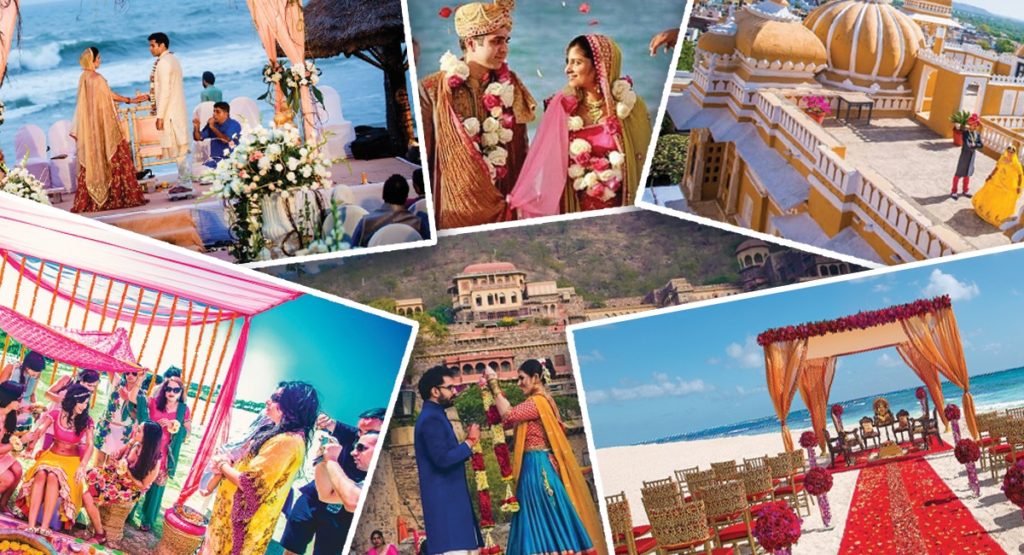 The year 2020 has made very big impact on our lives because of covid-19 pandemic, our life pattern has change a little bit & even our big fat Indian wedding are not similar as bygone days. This Pandemic has affected whole wedding industry, but they are modifying their work with new life pattern of covid-19. Every wedding planner is facing so many challenges to organize a ceremony with some safety, permission and lots of fun. But your wedding ceremony depends on your wedding date, number of guests, destination or place & travel distance.
Our new normal life demands maintaining the Limited guest list, frequent cleaning of every touch point, temperature check, masks on, several sanitizing. So, celebrate your Big Day with some precautions for your loved ones safety and happiness.
Destination Wedding In Covid
I want to share some health measures for ceremony during COVID-19:-
* Sterilizing – It's very important to take care of sanitized venue including easy and fast sterilizing stations, vehicles, gifts etc. before and after event. Several touch free sanitizer machines to maintain cleanliness and avoid covid-19 virus.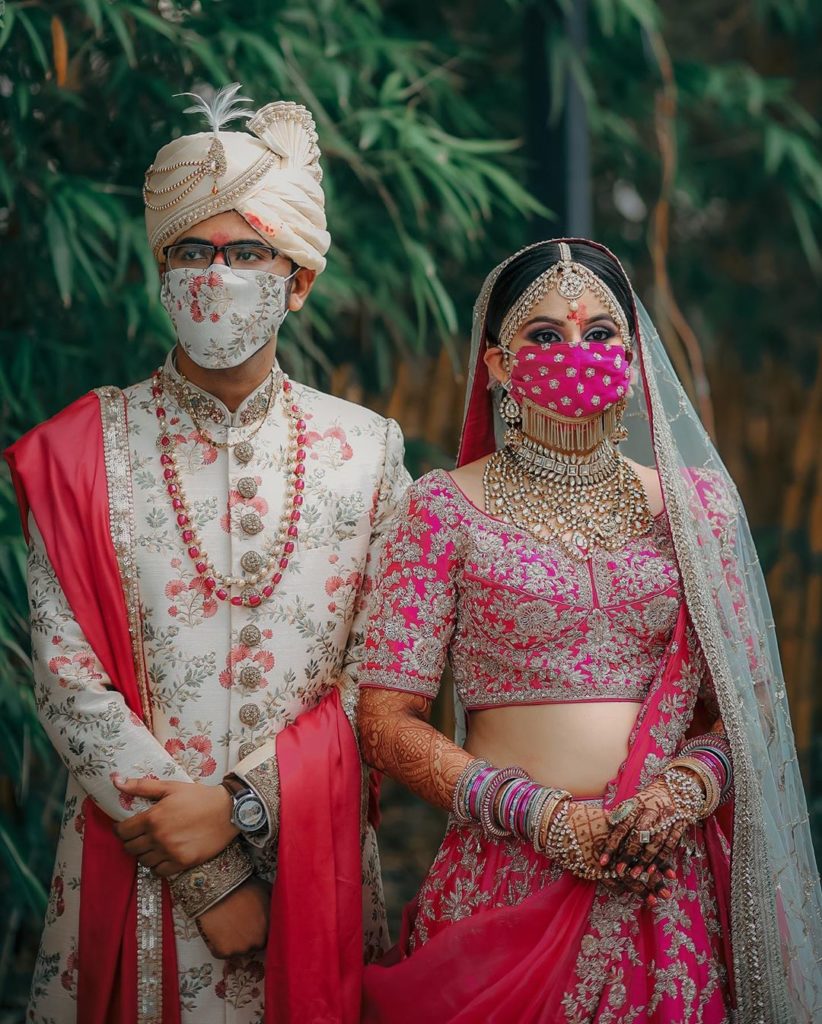 *Social distinction with masks – every when you must follow the rule of social distancing, while arranging seating's, on stage with proper signs and indications. Everybody must wear a mask while entering the venue to avoid in transmitted flu.
*Hygienic Staff – Ensure that the staff must pay attention towards safety protocol. Such as wearing marks, gloves, face shield while interacting physically with guests or any other person. Must maintain the social distance and practice sterilization after several minutes.
*Temperature Scanning – Every person may arrive from different locations. The venue must have temperature scanning facility so, it'll help to detect any early signs of virus. They should have a medical team also to take any quick emergency steps for the safety measures.
*Food Preparation – You must examine the Catering and ensure the food is hygienic, safe & yummy. All the ingredients are washed and disinfected so, you can eat Safe and Healthy food.
So, after maintaining all the safety and hygiene measure. You see it's safe to have a Destination Wedding even during Covid. In the end we wish you all a safe and memorable wedding. Either you plan it across the country or world. Be Safe, Be Happy.