Wedding Decor Ideas For The Ultimate Seasonal Celebration
Wedding seasons are the most festive times in the Indian culture. There is an all together different rush and excitement running in the atmosphere and there is so much to do. A wedding is known for different reasons but there is something which is very common in any kind of wedding. And without which a wedding remains incomplete. Well, if you are thinking about the lustre and shine of the decors, you are absolutely right. There is so many experiments which can be done for adorning the entire wedding area. Lights, flowers, perfumes, shinning candles and what not. But let us explore something more and extra to put in as the best decor ideas for the ultimate seasonal celebration.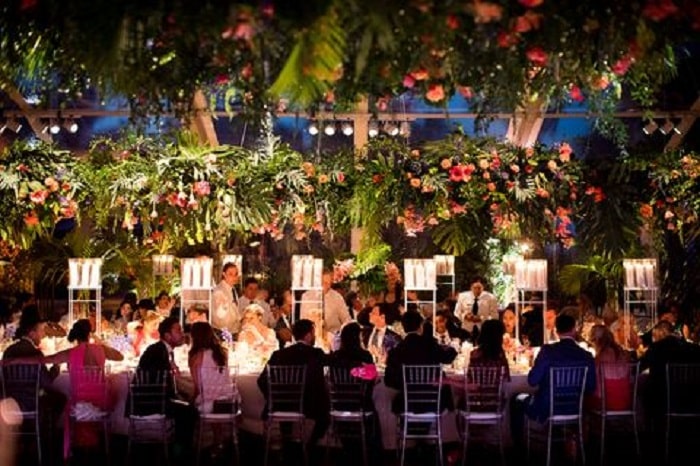 As we say simplicity wins the heart of everyone. When drape ceilings sound very common to most of the ears but you can actually create a magical impact with them. You need to be specific with the colours you select where light golden or a yellow whitish touch can add a grand touch.
Also make sure that the lights and bulbs also complement the entire scene. Orchids and lilies are everyone's favourite and they are must in a wedding but think about making a closure of them with different varieties of roses too. You can hang a bunch of flower pots at some part of the ceiling.
and it just gives the most fantastic appearance. After all this is the time to think out of the ordinary to bring in some real great ideas on the desk.
Use the old art in a new way, you can use a chalkboard signage at different places of the wedding area like the entrance or the cocktail bar. You can write whatever you feel like and that will be just fun to do. How much you enjoy candle light dinners?
Imagine your guests having such a beautiful experience being in your wedding having a lovely dinner with their family. Where the tables are decorating with colourful lamps and candles. You can also rent beautiful glassware adding the royal essence in your wedding.
Wedding Celebrations
Weddings are the place of clicking a huge number of pictures. Why not to add some more spaces where your special ones can click more photos? This leads to the creation of a photo backdrops with different patterns and glowing lights.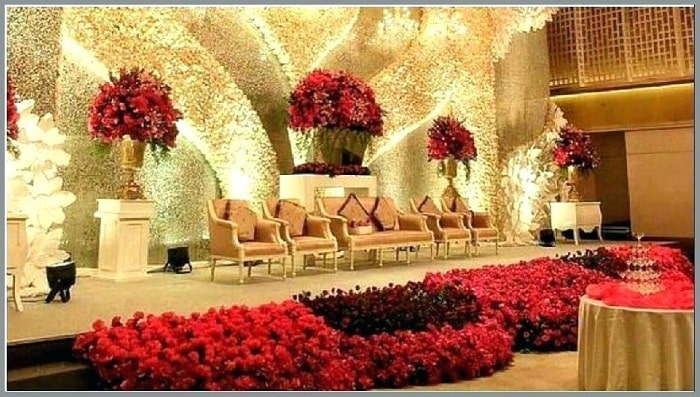 You can also, make an area of adding the family pictures. You can keep a camera man, who will instantly click pictures, of your guests. When they come and, stick it to that wall. You can also gift a copy of that to your guests to bring a smile on their face. Do you remember blowing a paper lantern in the air?
Think of the beauty, they will shower when you adorn a few places inside with them. Decorations using paper lanterns is an amazing idea, to be incorporated in a marriage ceremony.
If you wish to do something different, you can play with a little wood and, trees. It means you can use wooden chairs and, tables at places and, have everything covered with the verdant and green lush.
Decors are like the stars in the moonlit sky. You can blend any colour and, mix any emotions and, they will always look beautiful.
There is no such thing as perfection, when you talk of decors, as they are so unique, that even imperfections look amazing sometimes. So, always feel free to be as innovative and, new as you can because at the end of the day, everything will work out for you.