Have you got recently engaged? Then that sparkler on your finger calls for a celebration. While celebrating this joyous occasion can be fun and exciting, parties like these can often get expensive. Here is how to keep it simple and chic. Here is everything you need to know to pull off the perfect in budget engagement party.
Determine the budget of your engagement party
Having a detail budget is not only for big events like wedding. For small and low key event like engagement, party is also good idea and it becomes necessary sometimes. It gives you a chance to practice with those things, which you have to cut off in the big day. In addition, it gives an idea of exact number that you have in hand for your engagement party.
Pick a venue or host at home for engagement party
Pick a match that matches requirement for your engagement party. A restraint or hotel are a good option but if you want to be in your budget than your home is a classic choice. It can be great option if you are only inviting the close one. If your house is small for your gathering then any of your friend or family member might be willing to lend space provided you are inviting them to your engagement party. During winter season, a cosy living room or dining hall can be best option.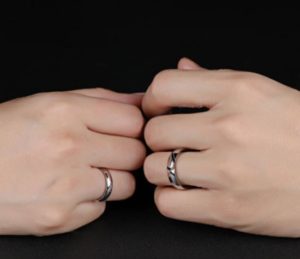 Keep your guest list small
When it comes to invitees, one rule is very important that has to followed and that is the person who is invited in engagement party has to be invited in wedding as well. Rest you can keep your guest list small. One does not need to feel guilty or cheap for doing this. Engagement party actually meant to give the couple's closest family and friends a chance to meet before the wedding. An intimate affair will allow everyone to meet and understand each other well.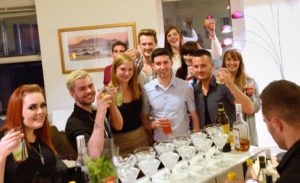 Be creative with invites
Just like venue, one can save the cost over here. If one follows Rule 3 than, there is no need for printed invitation. Either you can opt for digital invitation(e-invitation) or you can invite them over a phone call. Close friends and relatives do not need a formal invitation. However, make sure that you send invitation with plenty of lead-time.
Consider talking with everyone before jumping to any date. Make sure first that when everyone is free. When there is an engagement party especially with close one even if one miss out it feels very bad as the gathering will be small and one or other member missing out will not look good even.
So make sure decide your engagement party date according to availability of your guest.
Decide the menu and keep it simple
You certainly do not need to keep an extra lavish menu of five to six course meal option for your engagement party. Try to keep it simple. If you have enough time and you are able to plan everything much before, than you can cook yourself to save cost. But if don't want to exert yourself much in hot weather then keep a simple menu with 2 to 3 main course with simple desert option like ice cream or gulab jamun. 
Think about decor for your engagement party
Do think over your decor options for your engagement party but make sure don't overthink about it. Try to keep it simple. Don't think it as a mini wedding. It just a normal gathering where your family will meet up. You can work with your florist for small arrangement for decoration like decorating your entrance gate. In addition, you can get the table and chairs dressed up in colourful fabric like blue-white or pink- white combination. Try out your hand in some DIY projects too.
Skip the gifts
Gifts are not necessary for the engagement party. But there are chances that you will get some anyway. Keep a small space for gifts in advance if your hoping that your guest will bring. But if don't want your guest to bring gift on engagement party day try mentioning it before either in the e-invitation like "Your presence is the only present requested. Please, no gifts". Or politely tell them over the phone call.