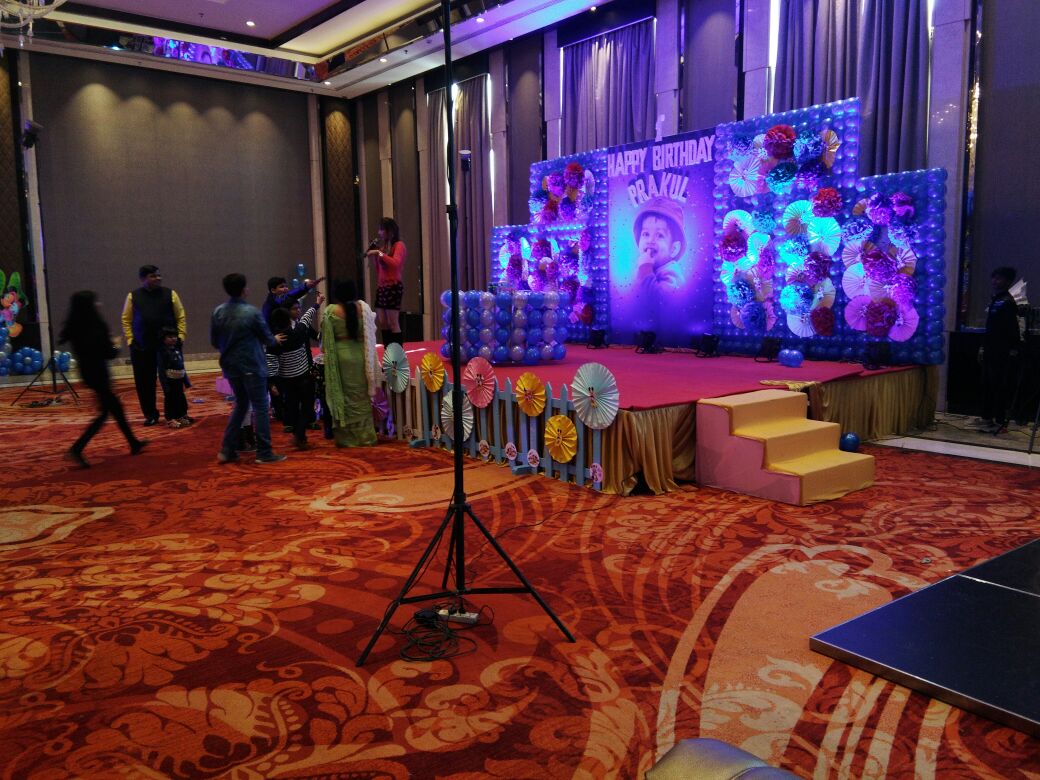 Baby Showers
"Having a baby is one of the most wonderful and life-changing events of your life. ChinChin Celebration heartiest baby shower wishes to mom to be." We at ChinChin Celebration help you plan and organize for the perfect baby shower.  Our wide-ranging range of baby shower idea includes party invites, decorations, colourful flags, wall drapery and balloons, fun baby shower games, mom to be circlet and sash, yummy cupcakes and cookies, and wonderful personalized return gifts.
Our cute and gorgeous parties will make the guests feel extraordinary and create an unforgettable experience for them. 
 It's convention for most child bashes to be held towards the finish of a pregnancy, which is a feverish time to be sure. A child shower fills in as a decent preoccupation with all the insanity and a fun time for the visitor with respect to flaunt her ever cute infant knock. Furthermore
Chinchin Celebration also intends Diaper Cakes as it's a great way to cover your gifts or group of hand-outs which the new mum would appreciate. We also have a colourful choice of foil balloons in diverse shapes and sizes for the baby shower. Well, the baby shower cannot complete without mom's beauty so for you there is a makeup artist for you only mom. Well in Chinchin Celebration baby shower not over yet the photo shoot which describes the journey of you and your baby with dad as well as all family member. 
 Now it's time to play. Baby shower without contest no… no… simple contests like changing the diaper, appeasing the crying baby, or guess the baby action contests. The games are very simple and easy to play so that everyone can participate in it and enjoy every moment. We always want you to be happy, healthy and enjoy your every moment. Happy Baby Shower. 
 "Ten toes up, Ten toes down, See what happens When you fool around!"
Baby Shower and New Baby Gifts
A new birth, a fresh start and a period of festivity. Somebody has entered the life of your friends and family as well as this time around, they are excited that their protection has been attacked. The festival of the introduction of an infant is the most fabulous festival of all, for it is the festival of another life and a festival of the landing of, without a doubt, the most imperative individual from the family unit. A dear baby in the genuine sense, an infant is the harbinger of joy and gaiety. The introduction of an infant fulfills everybody more, mindful and anxious to dependably float around the fresh debut. Upbeat circumstances, for example, these are the ideal events to impart your satisfaction to your companions or relatives who have been honor with such a delight. Furthermore, we have made the ideal dispatchers of your adoration and euphoria.
What's integrated?
special decoration

stuff & accessories

drinks

starts veg / non veg

theme

candy

photo shoot

gift to mom soon to be

1 kg cake

songs

return gift as well as

cool tags 
Special Requirements
main course

make up for mom soon to be

invitations

outdoor as well as
Need to identify
Your address, balloon color & any other individual favorites will be taken over a call after your order

Around 40 to 50 balloons with ribbons are placed on the ceiling and rest are placed in the other place that you call as well as

You may change cake size and brand So cost will increase with par ½ kg. furthermore 
Postponement Policy – 90% refund if cancellation done 1 day in advance. No postponement on the same day.
Open Hours
Monday – Sunday
10:00 am – 7.00 pm
Weekend Opened
Phone & E-mail
Phone: 7042007068
chinchincelebration@gmail.com