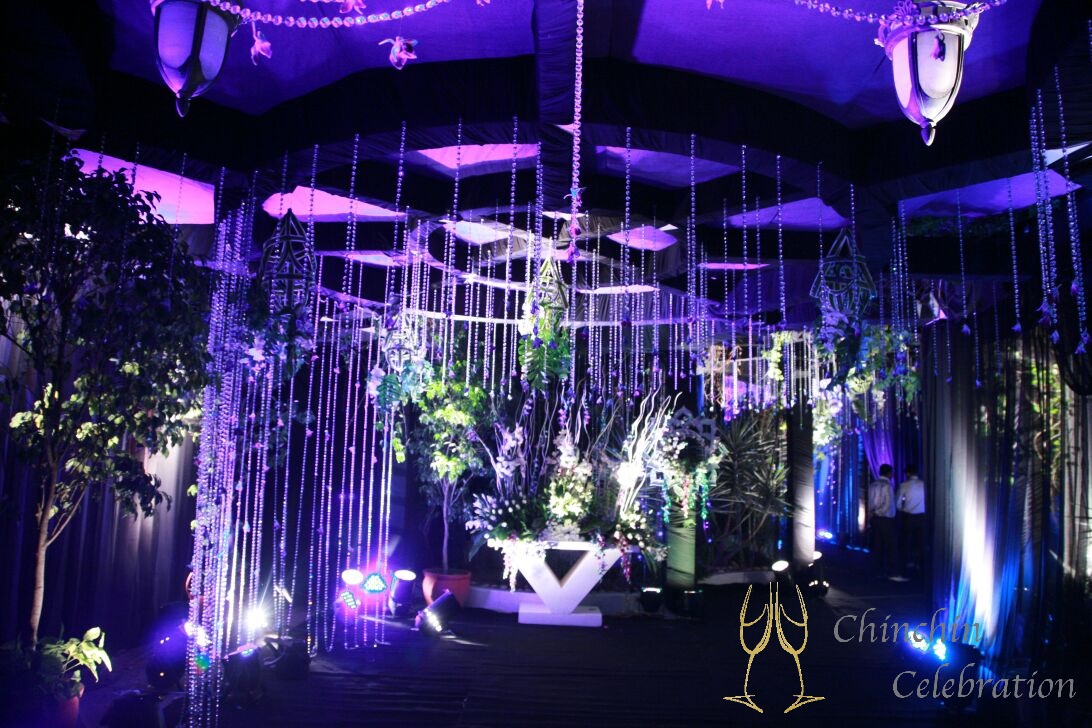 Cocktail Party
Cocktail parties are very popular social gathering event. They are best to entertain friends, family and even business delegates. In this people just hang out casually with each other with drinks flowing  and lots of delicious snacks. It initiates good bonding and tie ups also.
ChinChin celebration provide help in organising cocktail parties for both personal and business events. Personal may be marriage or just for family gathering. We provide a to z cocktail party management like halls, decorators, themes decorators, drinks ,food, caterers, small games etc.
What all we can provide?
Themes options

In house cocktail party arrangements

Decorators – hall decorators as well in house cocktail party

Designer Cake

Hall bookings- depending upon the gathering

Drinks- full bar or drink menu

Food menu- small snacks or full meal

Games- to keep ur guest entertained

Cocktail party favors- small tokens

Music arrangement like Dj's
Cocktail party food
Its not necessary to have full course meal. We provide small snacks for the cocktail party event. Some one the popular ones are bruschetta and tapenade and crackers are perfect for almost any taste. Even something as simple as a cheese, crackers and cut fruit platter is perfect for the casual party
Cocktail party drinks
Full Bar: If you opt for this you give guests the option to choose their favorite drink

Drink Menu: This is my favorite because it encourages people to step out of their drinking routine. You'll also save money because you don't need a fully stocked bar.
Open Hours
Monday – Sunday
10:am – 7:00 pm
Weekend Open
Phone & E-mail
Phone: 7042007068
chinchincelebration@gmail.com