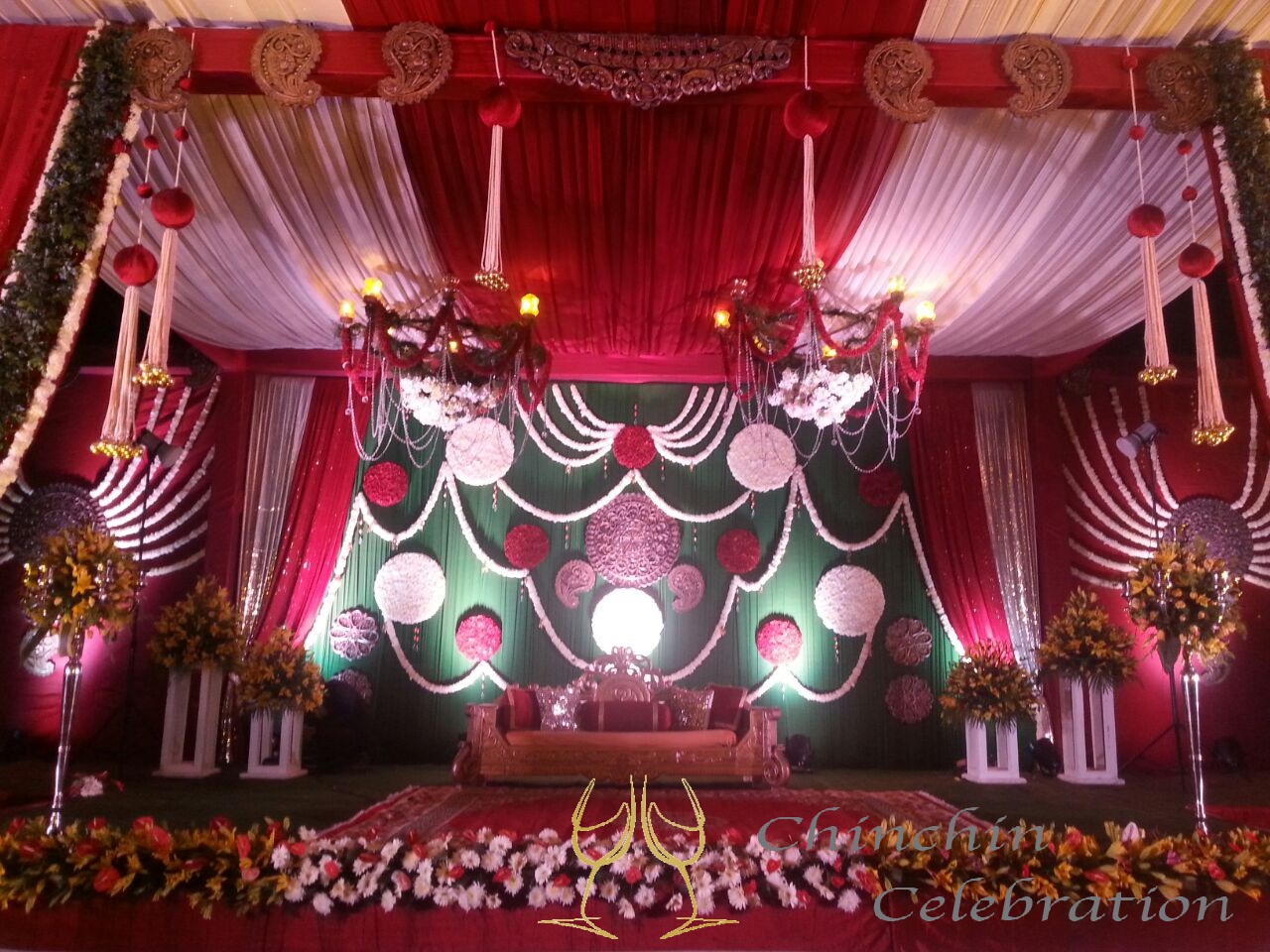 Wedding planner
Wedding is a life span relationship between two hearts who are truly in love with each other and who wants to spend their entire life together.We are the  Wedding Planners in Gurgaon that handles all the events of a wedding. Wedding ceremony is an occasion that is illustrious with lot of solemnity and illustrate by all the family, friend also relatives. . At chinchin celebration a Wedding Planner company in Gurgaon, we try to create this event a luxurious one so that it can be treasured for an era.
Chinchin celebration – a wedding planning company , is a greatly enthusiastic team of experts in Gurgaon who recommend a whole deal that helps to stay stress free for the entire wedding ceremony . The most significant point that is to be sure is selecting a suitable wedding destination. Once this job has been completed the entire outstanding task is embraced by the greatly dedicated group of specialized who has knowledge in this ground.
Planning of the occasion, scheming of the occasion, organization and making outline of the occasion, is completely executed by the expert team associates.Well, the main aim of our Wedding Planners  is to construct your 'D' day an impressive day that will help you to enjoy for your life span. 
Why us?
Proficient

Understanding

Concentration

Technology Ability

Hassle-free

Connection

Pocket friendly

We know your feelings
What are our Wedding services?
Invites

Mehendi   

Theme Weddings

Departure of guests

Fireworks / Pyrotechnics

Hospitality

Intelligent Lighting

Wedding Home Decoration

Cocktail Dinner
From Setup to Packup
For whole wedding planning we take care of every feature of wedding ceremony from invites to "VIDAI" ritual. It gets a lot of time, money also energy to map an amazing occasion and you want this occasion to be the most tremendous for you and your dear ones.
Chinchin celebration's viewpoint is to make entire progression pleasant, smooth as well as stress-free. Wedding Planner Gurgaon- Chinchin celebration is best wedding planner in Gurgaon and Delhi. We make it sure there is no fault in entire wedding services whether its location, or menu finalisation, foodstuff layout, eating area embellishment is there, kind of dinner service is to be used, attendants as well as transportation. We keep eye on each section and keep on civilising quality also services so that you can enjoy your gathering with stress-free mind. 
Open Hours
Monday – Sunday  
10.00 am – 7.00 pm
Weekend Also Opened
Phone & E-mail
Phone: 7042007068
chinchincelebration@gmail.com