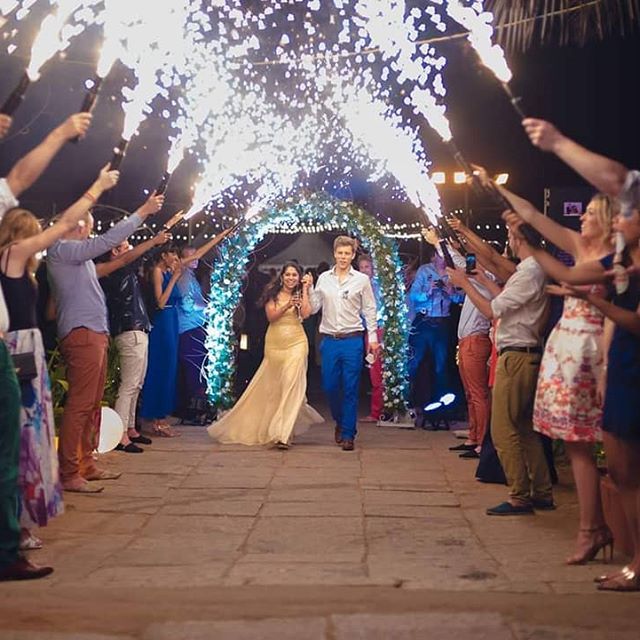 Theme Wedding Planner
Indigenous flowers, imported blossoms, Candles, Maple Leafs, Stones, Bamboo Twigs, Mirrors, Pearls, Crystals, Furs & Velvet, Nice Drapes & Covers – all this to be incorporated to create magic. We believe in creating a custom made the theme for the weddings as we feel that each family has its own identity and likes. We offer you a delightful selection of floral decorations for various ceremonies of a wedding making it not just a wedding but a dream royal wedding.
The wedding is a countless celebration and each couple needs this day to be exceptional. To make the celebrations grand and unforgettable planning starts days before the wedding day. We are one of the major wedding planners in Gurgaon and Delhi.
We want to provide you the Best Wedding Decoration you have a dream in your entire life.
Getting your wedding frivolity masterminded isn't a straightforward task unless you're a proficient wedding planner. It's not just an occurrence of hanging up. Some hitting and putting candles in containers – you'll require your wedding guests to be wowed by your choice of shading, point, as well as tender adoring consideration. Our best wedding enhancement arranging help and Exhortation is here to enable you to choose what works for you as well as your enormous day.
Exclusive decoration
We assist in rendering most amazing and elite decoration thoughts for the wedding. We comprehend the client's needs and develop amazing thoughts keeping in view the importance, specifications, as well as budget. With the most stunning and pioneering combinations of the patterns, colors as well as themes, stylish lights fixtures, stimulating and vivacious flowers. well, we create a perfect backdrop. We offer exclusive decoration of :
Mandap

,

reception stage decoration,

Card design,

wedding home decoration,

table arrangement,

extra decoration etc.
We visually conceptualize and develop everything magnificently to create classic wedding décor utilizing the venue space smartly.
At The Theme Wedding Design, both advancement and uprightness are prized. We, as the accomplished hands, really comprehend the  needs of every couple on their weddings; that is the reason we generally think a couple of steps more remote than simply wedding arranging.
The Best Wedding Decoration is not all about the simple flowers and lights décor. We are  Event Management Company that provide Theme Wedding Planner in Gurgaon and Delhi NCR. It is something more imaginative as well as the creative component that makes the exceptional occasion memorable and the guests excited with the imaginative decoration detailing at the wedding venue.
Open Hours
Monday – Sunday
10:00 am – 7:00 pm
Weekend Open
Phone & E-mail
Phone: 7042007068
chinchincelebration@gmail.com