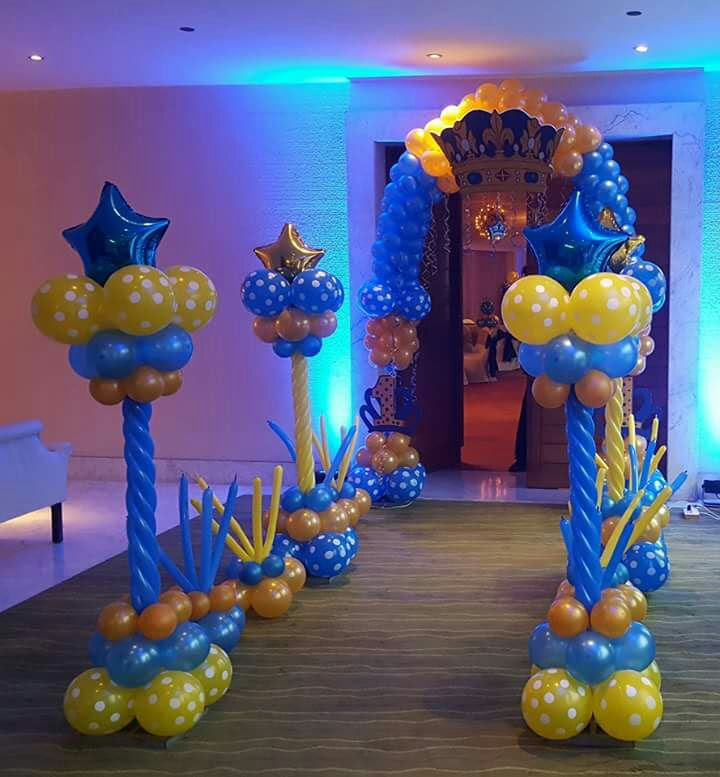 Birthday Party Planners
"Hey, Birthday Kid! Because you're so special. Do you know what you deserve on your special day.? The most fun-filled, happy, overflowing-with-love birthday party EVER!"
A birthday can be made more pleasurable with tempting theme based parties. This is the reason why ChinChin celebration organizes birthday parties which are exclusive. Also, interesting themes to improve the spirit of your birthday celebrations. We implement the latest ideas into our bithday party themes. We know little ones are the most important part of our life so this is for you guys.
Our birthday party themes differ according to the interests of boys as well as girls. Sometimes when your little princesses and knights are in a pleasant-sounding unity. We also indulge them in themes which hold a frequent interest for them.
As the kids frequently love the latest trends which rule their dream world, we make sure that we bring all the essentials together also make it a reality for them. ChinChin celebration birthday party themes could be something from creating a scorn castle for your Barbie doll cute daughter or beautifies or The entire lawn as the set of a superhero's fabricated world for your handsome prince.
Our services include
Theme Invites
Photo time
Venue Management
Helium Gas Balloon To Hydrogen Gas Balloon Arches
F&B Catering
Theme Cakes(Photo/3d)
Theme Decoration
Lighting
Audio-Video(Dj, Projectors, Live Bands etc.)
Artists & Entertainers(Host,Game Host,Clown,Magician,Jugglers,Face-painters,Tattoo-artists,Tarot Card reader,Bangle-maker,Potter etc.) as well as
Games & Activities( Indoor/Outdoor/Game-stalls etc.) as well as
Videographer & Photographer as well as
Gifts & Return Gifts……….
Thematic decorations and Cake decorations
ChinChin Celebration, one of the leading event management company in Gurgaon, organize birthday parties expressly for kids. We consider the likes of children for thematic decorations like:
frozen birthday party theme
Their favorite cartoon characters and superheroes will be the guests for the day.
Various entertainment programs such as magic show, balloon modeling. DJ etc will engross the children's enjoyment.
ChinChin offers birthday videography as well.
Cake Decorations- We provide thematic cakes of various type and designs which can be customized to your needs. Printed cakes, modeling cakes, designer cakes etc are some of them.
Separate Themes for boys and girls
For boys, themes such as angry birds, Spiderman, Superman, Mickey Mouse. Tom & Jerry etc are usually considered and for girls, the interest will be for themes such as Frozen. Barbie, Cinderella, Minnie mouse etc. We usually prefer separate color codes for both boys and girls as blue & white for boys and pink & white for girls.
We work in Gurgaon and we guarantee that when it comes to celebrating a birthday, we our the best. We convey the kids to a monarchy of beauty. Also, speculate where they can celebrate to their heart's content. We are Birthday Party Planner In Gurgaon. which provide all necessities such as theme cake, food, game, song, cartoons, balloons and fun stuff which give a unique as well as the best moment for you also your little ones.
Open Hours
Monday – Sunday
10:00 am – 7:00 pm
Weekend Opened
Phone & E-mail
Phone: 7042007068
chinchincelebration@gmail.com