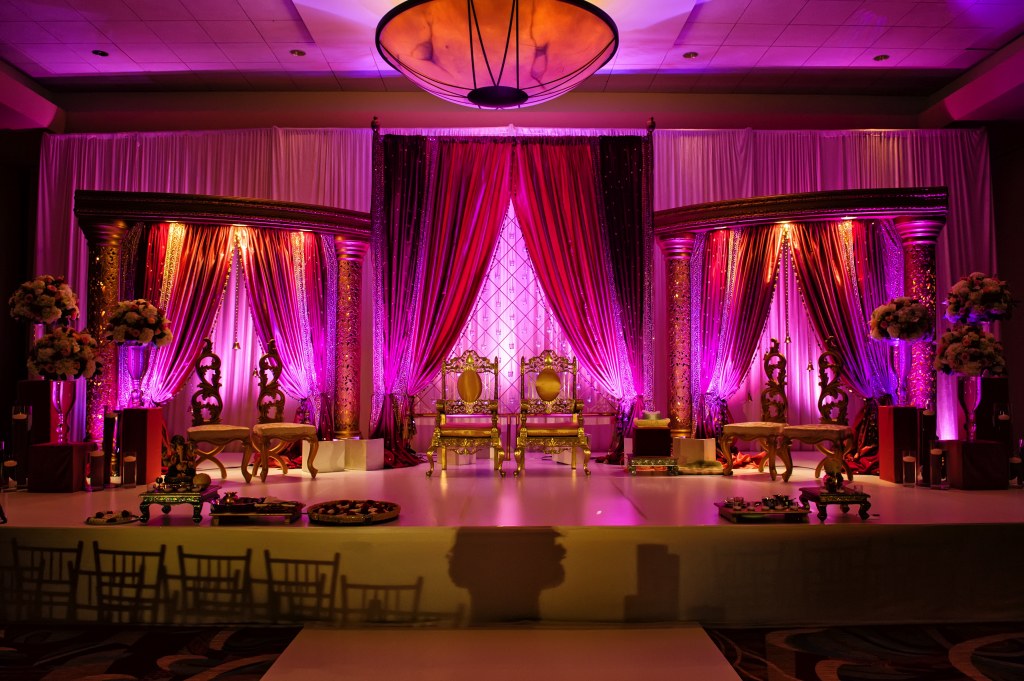 Jaimala Themes
Jaimala Theme is the most complicated and attractive thing in the entire marriage if this is done properly can bring life to the wedding. The trend of theme-based Jaimala ceremony along with stage setup, bridal entry concept & wedding entertainment has become the necessity for any lavish wedding.
Jaimala Theme in an Indian Wedding is one of the rituals where seriousness and traditional values take over the existing fun in the wedding hall. Our Jaimala themes are different and elegant themes well to be truly awesome for that occasion that you would cherish for your lifetime. Our Jaimala theme would surely be central to your wedding ceremony also attract the attention of your guests for sure. 
The dramatic presentation of Jaimala ceremony makes the wedding couple feel special and out-of-the-world. Massive background, bells ringing your heart, lights blinking your soul, senses, the shower of flowers and blessings from all around. This is what defines an ideal Jaimala theme.
What all we provide
Jaimala themes of different budget ranges are available to us.

Customer satisfaction is given the prime importance, so the requirements are customized according to the client.

 A Jaimala Theme Package Includes Bride & Groom's Entry Concepts, Stage Setup for Jaimala Concept, Sound Setup, Stage Lighting Setup, Flower Rain, Confetti Blasts, Fireworks, Hydraulic Lift  & Wedding Entertainment. It is said that weddings are made in heaven, so allow us to create heaven on earth for you.
Different Jaimala Themes We Offer
Space Ship  Theme

Statue Of Liberty Theme

London Bridge Theme

Moon Theme

Diamond Ring Theme

Ramayana Book Theme

Led  Split Theme

Heart Jaimala Themes

Rajwara Theme

Globe Theme

Lotus Theme

Led Waterfall Theme

Hawan Kund Theme

Big Temple Theme

Shankh Seep Theme

Led Flying Drummer 

3 D  Mapping Theme 

Musical Jaimala Theme 

Angel Jaimala Theme 
We understand pretty well that Jaimala is the specific ritual where all the hearts start pounding, breaths held and eyes kept wide open with a beautiful curve on the face of everybody. Our skilled professionals know how precious this moment is for the couple and their loved ones. Therefore, we create this moment more memorable as well as glorious by our Jaimala themes.
Open Hours
Monday – Sunday
10:00 am – 7:00 pm
Weekend Open
Phone & E-mail
Phone:7042007068
chinchincelebration@gmail.com