Unique Wedding Just For You
Wedding seasons are no less than some festival where the entire atmosphere is filled with the aura of happiness and the beauty of the decorations. Indian weddings are famous for their rituals and customs, and the engagement of all the relatives in the marriage ceremony. But it is undoubtedly the most special day for two people who are going to swear to become each other forever i.e.
the bride and the bridegroom. As it is their day, everything must be planned for keeping their happiness in mind. Most of the wedding follows the same traditional style and everything happens in the same old predefined sequence.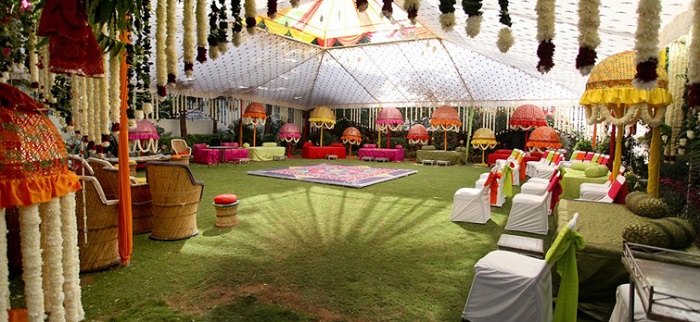 Don't you want your wedding to the most unlikely designed and planned where everything is customized according to your desires and aspirations? But how do you make your wedding day unique? To help, here is a list of items you can go through to pick some ideas for yourself.
Have a personalized theme:
As the wedding day is the most valuable for the couple, choose a theme which compliments them and their relationship. You can have Valentine's Day like theme Ira wedding palace theme in white and blue. Some people prefer to keep a theme which portrays some beautiful a location like Switzerland or ancient royal destiny.
Unique wedding location: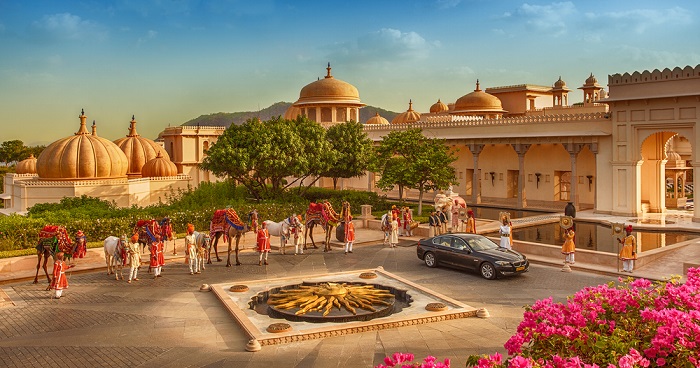 The venue of the wedding brings the fragrance of the place and aroma of the surroundings. You can plan the wedding at such unique locations like near seashore or a garden with fountains and lap of natural beauty.
Special Messages:
Some emotions are well expressed only through a piece of writing. What can be more fascinating and lovely for the couples to get some written messages from their friends and family members at certain intervals which contain their immense love and best wishes?
Creative decorations:
Decors are the most important aspect of a wedding ceremony. To put some extra sparkle in your wedding ceremony, you can go for some unique decorations like white orchids or prominent red and pink roses at the entrance coupled with a royal blue and yellow flowers.
Eminent rings:
A wedding is incomplete without the exchange of rings. People mostly choose golden rings with diamonds studded which looks really beautiful. However, you can do some customization like printing the faces of the couples on the rings in a golden or diamond frame.
Surprise elements:
Who does not love surprises, and what can be better than planning some surprise elements in between the ceremony for the couples? You can plan for a theme couple dance or a flowery shower when they are together.
Attractive invitation: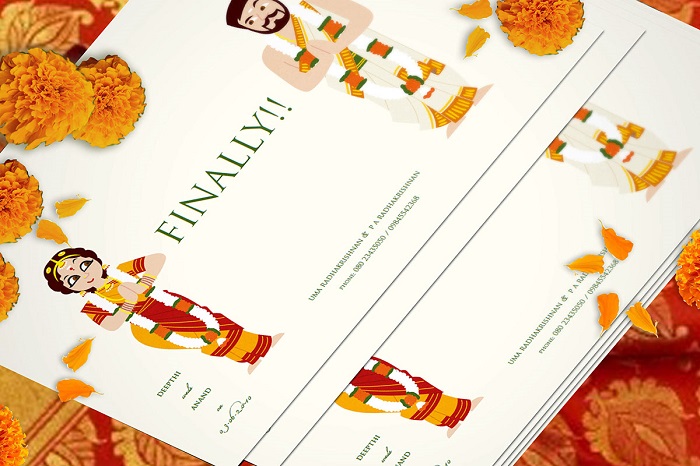 The first thing you to do at a wedding is to send invitation cards. These cards are a beautiful memory for the couple as well. You can make the invitation out of the box by opting 3-D or a music card or sending a bouquet along with the invitation.
Fun for guests:
Your guests should not feel that they have come to attend the same boring wedding rather they should feel energetic and happy. For this, you can plan some games to involve them like a singing or dance competition or a Mehndi ceremony.
Delicious cuisines:
A marriage ceremony remains incomplete without the delicious cuisines and desserts. Another way,
to make your wedding unique is to research the best recipes and include them in your menu so that your relatives get forced to appreciate the food.
Presents and gifts:
Everyone brings presents for the wedding couple. Wouldn't it be amazing if they to receive a small token of the gift
before leaving like a dairy or a key ring or a small idol or a photo frame? It will attach a special memory for them as well.
So, here are some really nice ideas you can refer to have a gorgeous and a unique style wedding planned.