Wedding Function Had The Most Striking Theme Decor
A wedding ceremony is an occasion filled, with the hues of joy, and happiness. It is like the most special day, for two people, who vow to be each other's, better half for the rest of their lives. Well, as we say marriage is something, which happens only ones, it has to be the perfect one, in terms of everything, and most importantly the decorations. Decors form a very crucial part of a wedding ceremony, no matter what. The lights, the candles, the flowers, and what not. Most wedding go for a flower decor, but there are nowadays something very much, in trend is the theme decors. As the name suggests, theme decors put emphasis, on a certain kind of theme, in the wedding like; a royal wedding or a fairy-tale wedding.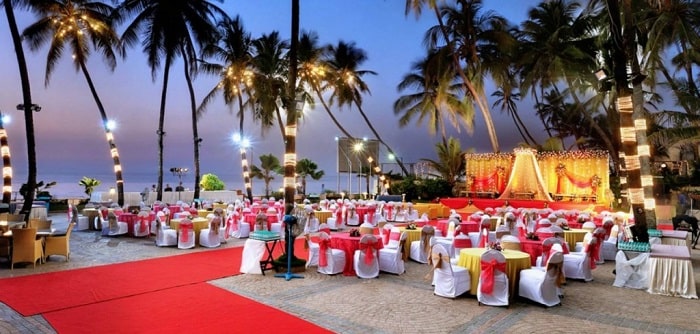 Themes showcase a different version of beauty, and an angle of diverse decorative. Here, we will look into the instances of some really great, out of the box wedding decor themes. As specified earlier, you can go for a fairy-tale wedding theme.
To make this work, you can choose a decorative color, like; white, or light pink, make the stage look like a princess's castle, and decorate the entrance, with white orchids. You can also, keep the bridal dress of a similar color, which matches the overall theme, and a crown, or a silver tiara to amplify the looks.
Another theme, which you can go for a royal one. It is the dream of so many people, to have a kingly majestic wedding ceremony, and what else, can bring the aspiration to a reality, than having a theme so royal.
Wedding Location
Well, to begin with the best thing to do is, to set the wedding location at a place, where there are palaces, and resorts like, Jaipur, or Udaipur. The outfits can be selected in a way, which gives a grand royal appearance, with heavy jewelry, and embroidered designs. You can include candles, chandeliers, and lanterns for decors. Also, the of golden plates, or silver dishes brings out, another royal feel in the wedding.
You can also go for themes, which speak of a particular region like, a Rajasthani, or a Gujarati wedding theme. Dishes play a great role in bringing out, the correct flavor of the theme, which you have kept. So, it is must include the cuisines and recipes, which taste of your theme.
You can also, keep a very different wedding theme, depending on your choice, like; a green wedding theme, or a forest wedding theme. As mentioned earlier venue is something, which compliments the theme.
So, you can choose a green area, with trees, and gardens, and have a similar decor, with the help of shapes leaves, and flowers. You can keep the outfits, like a green saree with silver stones studded, and matching pearl jewelry. Use of green, and yellow lights gives a very gorgeous appearance too.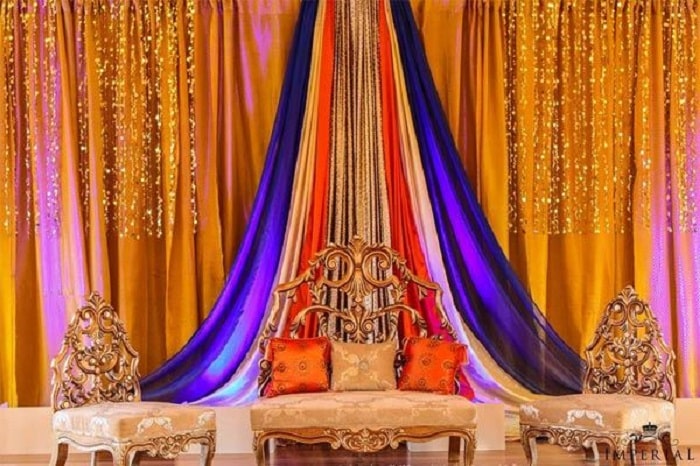 Decors are the inevitable part of the wedding, which incorporates life in the overall ceremony. You can not think of a marriage ceremony without the brightness of the decors. And when it comes to deciding the theme of the decor, let it be a striking one.
So that, your guests will remember your wedding, as an amazing experience. Where they could be a part of wedding function, that had the most impeccable, and striking theme decor.