How To Create Magical Decor And Create Wedding Moment
A wedding day is the most auspicious and awaited day in everyone's life. It is the day which speaks of the immortal beauty and divinity when two souls vows to unite and become one forever. It is the day of a very unique celebration especially for the bride and the groom along with their families. There are so much of preparations and rituals started months before the actual marriage day like you prepare for your upcoming favorite festival. Well, a marriage ceremony is indeed not less than that either. Can you guess one of the most important things which is just too mandatory for a marriage celebration? If your answer was decorations, please be confirmed that you are absolutely right.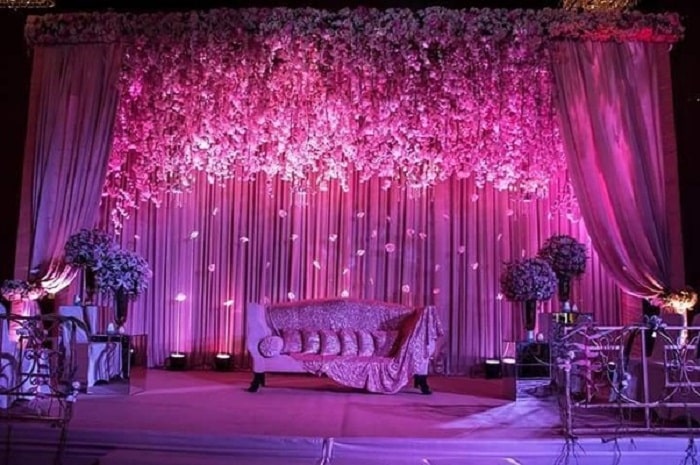 It is impossible to imagine a wedding ceremony without decors. Without decors, a marriage is as incomplete as the sky is without the stars in the night. Decors fill the place with their magic and bless the arena with their glamor. Here are a few ideas which you can implement or suggest for any marriage ceremony yet to be planned.
Music opening doors:
Think you are in a marriage ceremony and every time you go to a different room to meet your relatives and friends, the door plays a soothing music or a song to welcome you. It is one of the nicest ideas you can go for when planning a wedding. With new features incorporated with Al, these small innovations can be easily implemented in a wedding.
 Surprise Flower Shower:
Flowers speak of beauty and relief when you feel them. Imagine a shower of flowers touches you out of nowhere when you are standing somewhere busy enjoying the ceremony. Can there be any other better beautiful surprise planned for you? You can implant flower showers in a wedding with set timings and your guests will keep getting lucky one after the other with bright smiles on their faces.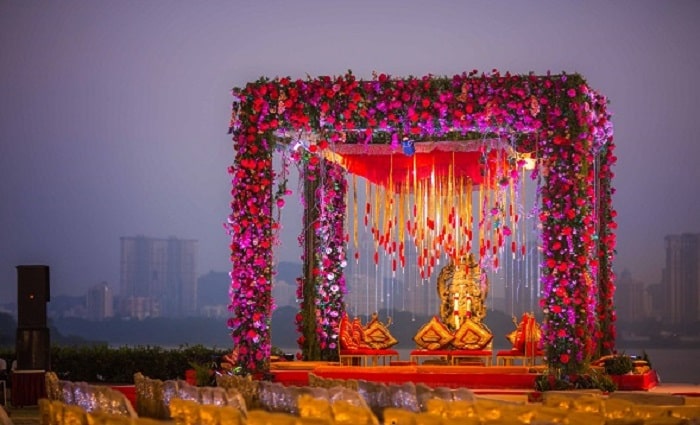 Rotating stage:
The stage is the place where the marriage couple sits. It is meant to be designed and decorated in a very special manner. Implementing rotating stage is a great idea as it adds a very different feel when rituals are going on the stage. You can incorporate music and flower shower too to make it even more majestic.
 Creative Images:
Using images and crafts for decors always serve as a great idea. To add some extra magic, make use of creative images like the 3-D ones or portraits which give an ancient look. You can also play the images in a loop including images of all the family members, relatives, friends and guests.
 Magic Candles Dinning:
Something which people love in weddings is the great feast. You can create an amazing dinning using magic candles with different hues and shapes. It will contribute a great fold as everyone can enjoy the enchanting beauty which is even more relieving and ravishing for the eyes.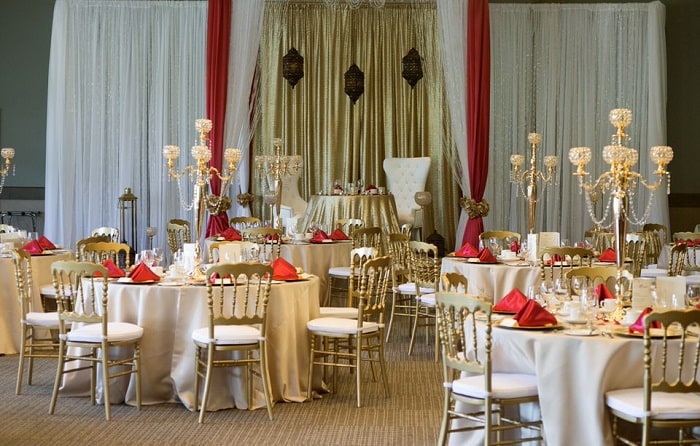 Beautiful Entrance:
The entrance in a wedding ceremony has to be beautified the best. You can make use of expensive flowers, lights, floating shapes and balloons to welcome the guests. Making use of some fountains and small plants nearby the entrance also works out really well.
 Attractive Lightings:
Lights fill the life with their radiance and colours. Using small bulbs and lightings of variant colours make the entire arena look royal. You can choose different colours for different sections in the wedding which will all together give out a brilliant picture.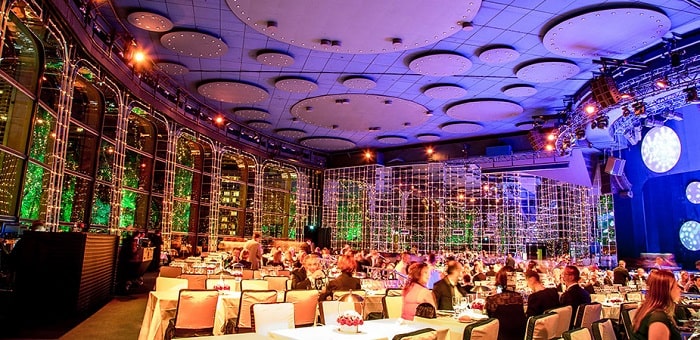 Radiant Jewellery's:
Jewelery is considered as the bliss of a wedding ceremony. People adorn themselves as well as gift the wedding couple with their favorite ornament set. Along with the traditional gold and diamond jewellery's, you can make use of some pearly radiant ornaments for some parts of the bride's jewelery like bracelets.
 So, here are some of the amazing ideas you can go for implementation to add a magical luster on your wedding day.