Wedding planning is a main task in any wedding. Weddings are always a great ceremony to have a whole lot of fun and enjoyment. When you talk of the Indian wedding seasons specially, it feels no less than a festival. The aroma of rich culture blended with all the bright rituals and customs make the wedding in our country extremely unique and even more exciting.
For anyone wedding a like the next new start in life with all new hopes to lay down the foundation of a new personal goal. How would you like your marriage ceremony to be like? Different people have their different choices of organising their marriage ceremony but if you are one of them who wishes to have an entire blast and party from the beginning to the end, you will surely dig out some great ideas to incorporate in your wedding ceremony.
First of all when you want to arrange for a whole party type marriage ceremony, it is very crucial that all your guests enjoy with their all hearts. When you think of having a party, you can actually feel the waves in your body moving. Here comes the theme of the wedding which can make this possible.
Advantages of Wedding Planning
Wedding planning helps you to choose the decors in a way which compliment a party theme with colourful lights and rock music included. If your budget permits you can call a good DJ band who can set the mood of the entire ceremony. The moment your guests enter the wedding venue. Greet them with a rocking smile served with cocktails and soft drinks. As per their preferences so that they already have a great feel inside their minds. That they have come to place where they are just going to have a whole lot of brand new fun.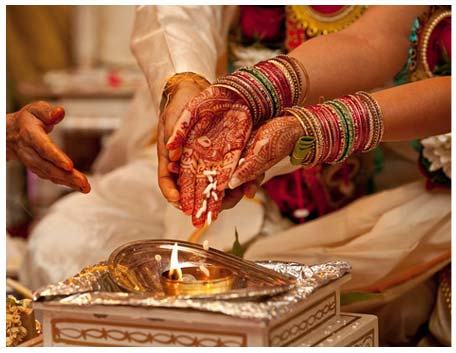 Another way to make the ceremony go rocking is to minimize the boring part which your guests feel obligated to attend like raising toasts in the new style or some ritual which does not involve your guests but only your family members. You can include one real amazing things which are called props like some cool hats and sunglasses which people can wear and click some real funny pictures along.
Tasks Under Wedding Plannig
Now comes the very important aspect of enjoyment under wedding planning, which is none other good food. You can never deny the fact that people while visiting any such wedding ceremony. Always have the expectations regarding the delicious recipes which they will get to enjoy there. It is very important to make sure all your guests are getting a proper attention. While they are relishing the cuisines and there are staff members to serve them properly.
You can also keep some quick snack bar so that people can grab something anytime they feel like. Another great would be to have a silent disco. When its late night so that everyone can enjoy and those who do not want the loud music also feel relieved.
Also have some great resting area somewhere arranged so that people can go and take rest if they want to. In such a huge atmosphere most of the people start to feel uncomfortable. After sometime which is why it is very important to have a rest zone in your wedding. Last but not the least you marriage ceremony has to end well.
It means you must ensure that your guests have a memorable experience even when they are leaving at the end. You can give them some souvenir to remember that amazing experience they had at your place. And just mark the end always with the feel of a party.