7 FAQs About Wedding Planning
Should I hire an Event Planner?
Hiring a good wedding planner is mostly a good deal to go for when you are planning your
wedding. A wedding is undoubtedly like a great festival in your home with a number of
different customs and rituals to be followed particularly. In between all of this, if you plan
your wedding yourself, certainly it will never be an easy cup of tea.
Apart from the planning, an event planner can help you get a vendor discount, keep
things organized and stress-free with all-time coordination.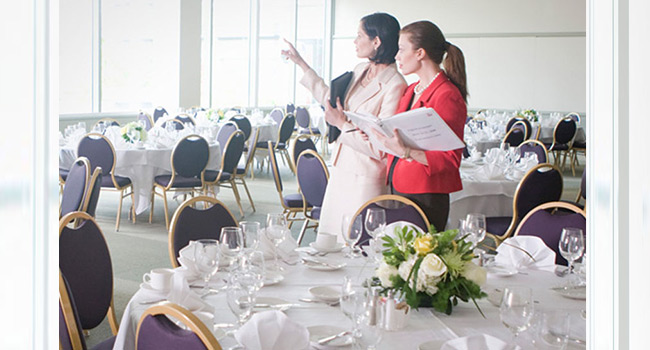 What should be the budget for the wedding, neither more nor less?
Budget is an important aspect of any event, also when you are planning your wedding. The
first vital thing is you decide a total expense list and then set all the things in the same
budget plan because. You need to categorize things based on catering, decors, venue,
photography, transportation, gifts, dresses, jewelry and makeup.
You should know how to negotiate with different vendors and beware of the hidden costs. In
this way, effective budget management can be done.
Should I go for an open wedding lawn or party hall (indoor)?
This is more likely to be your choice for what you wish for your wedding. A party hall is
always a great idea to go for but if you can invest a little more, an open wedding lawn can
serve as a good choice as well. You can have more locations for a photo shoot, a beautiful
ambiance and fresh lap of nature.
However, there are always some cons you need to keep in minds such as the fear of
unexpected weather and extra costs fmindsenities.
What will be the perfect wedding theme and decors according to seasons and trends?
Deciding a wedding theme is always confusing as there are so many suggestions available.
The best one to opt for is to go for a theme with which you and your life partner can relate
to. It may be the colors you prefer, your fashion likes, any special moment which you can
relate to with the theme or including all your favorite items so that it can give you a sense
of eternal happiness and add more luster to your great wedding day.
How to select perfect locations for a pre-wedding shoot?
There are many beautiful locations where you can have your pre-wedding shoot done but it
is always special to have it at places which mean something important for both of you as a
couple. It can be the place where you first met, the place where the proposal took place or
any other favorite place of both of you.
In general, heritage buildings, forts and palaces, amazing resorts and natural landscapes
serve as great locations for the pre-wedding shoot.

Should I go for digital invitations or hand cover invitations?
This is again a matter of personal choice but as per most of the people, digital invitations can
be cost cutting but they don't contain the feel and expression of love which a hand cover
contains. It's a way to bring the wedding vision alive as well as charm the guests.
How can I cut down extra spends during wedding preparation?
You need to make a perfect budget plan and stick to it in order to avoid unnecessary
expenditure on your wedding. You can stick to your closet guests and presents. Also, you
need to give special attention that the decors price don't shoot the sky. Also, you may
negotiate for the location related costs. The most important thing is proper planning and no
stress.
These were the most common questions about wedding planning, We hope this session of FAQs will be helpful for you.