Basic Things to Know after you've decided to say "I DO" to A Wedding Planner
A wedding is one of the best days in everybody life. And to manage a wedding is a tedious job. From planning to execution of a wedding is not easy for everyone. So now many opt for wedding planners. Working with wedding planners can become a nightmare if not handled carefully. So you might be thinking. What is the etiquette for working with a wedding planner? What does a wedding planner expect from their clients to contribute? Here are the answers to your questions and worries.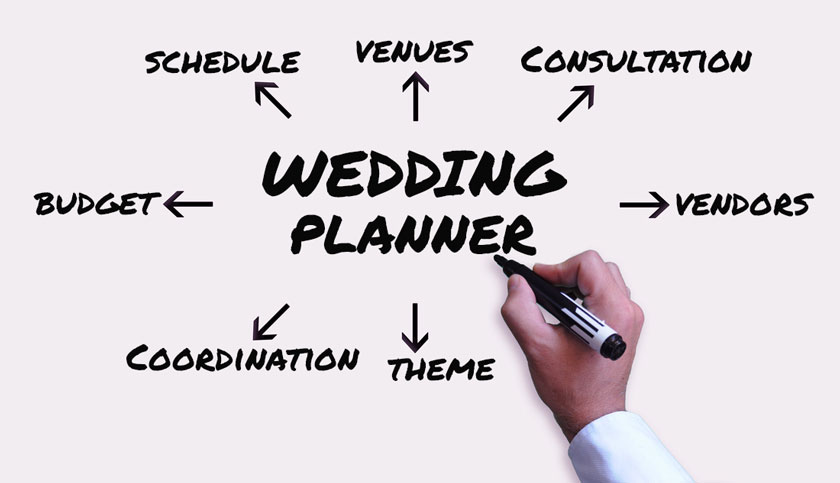 This is the first and the foremost thing to do with your wedding planner. Discuss each and every detail in depth that you expect from them. Take out time and arrange a long meeting with your wedding planner so that you can clear all your queries related to cost, your ideas, your expectations for your perfect wedding. The process of communication should be done before and after confirming the wedding planner. After deciding the planner the crucial steps begin.
So keep taking updates from your planner about everything. Keep your communication very transparent. Don't hide anything. Before meeting any planner make a proper list of everything you want so that nothing gets missed out in discussing it with the wedding  planner
Initially lesson your budget 
Planning a wedding is a very difficult job. From behind to vidai ceremony all preparations couldn't be handled single-handedly. So you need a wedding planner. In the begging when you approach a wedding planner don't discuss the actual budget with them. Tell them budget slightly lower than your actual budget. There will be always unseen expenses during the entire process. So always you need to keep a margin to prohibit problem of money going overboard. It's better to spend less in the starting and bigger in the end.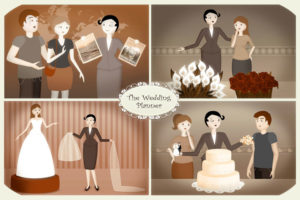 Don't hire a planner that is your friend or family member
 It's better not to mix personal and professional life because it's not fruitful. Usually, in the long run, it's seen that relations get affected. The reason could be that they didn't meet up to your expectations. Or maybe they don't agree to your point of view and conversation ends up in heated conversations. It not only affects your relationship but your image as well. A wedding is an auspicious event. So why to create unnecessary problems and waste your time and energy.
 Some planners have fixed packages in which designs are also fixed. Ask your designer to create a package that is according to your taste and budget. Do you want that your wedding should look the same as 10 other wedding in town? No.. right!. So ask your planner to provide with unique options. But if you are fine with repetitive ideas then you can ask your wedding planner for their work samples.
Don't have unrealistic expectations
Don't get lured by wedding planners for an extraordinary event in an ordinary budget. Usually, there are loopholes in such situations which you may not see in the beginning and afterward, you regret. That is why in the beginning we mentioned communication is the key. Discuss everything in detail and if the wedding planner doesn't give you a satisfying answer or ignore your questions, be smart enough to understand that something is fishy.