Impress Your Wedding Guests With A Fancy Bar & A Professional Bartender
A wedding ceremony is known for a big celebration it brings with itself. It is no less than a festival in our country. Where the entire ceremony is divided and subdivided into so many small rituals and customs which have their aura and merrier. Now the ways of weddings are changing with the changing times.
The modern generation couples have a completely different mindset and they wish to have an altogether different plan for their wedding and reception. One of such common ideas which actually a great one if executed well to incorporate the section of a fancy bar in your wedding ceremony and also hire a professional bartender for the same.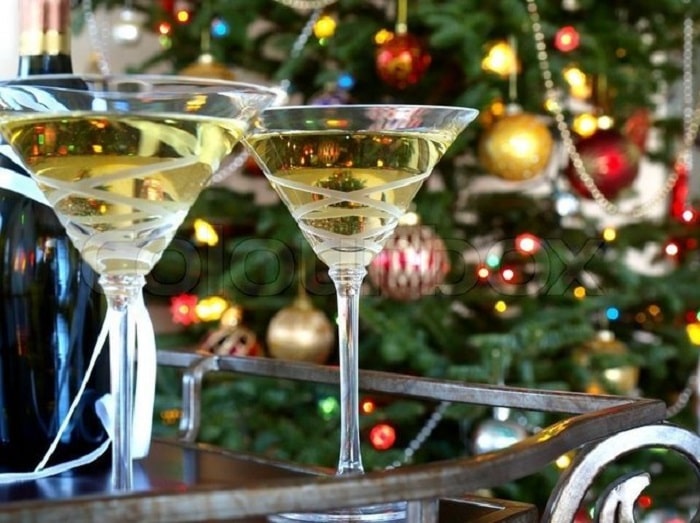 Such a nice option for fun at a wedding is always appreciated by the guests. You got to have a nice plan to this all up. You need to first of all decide on the budget about how much money you need to keep aside for this entire bar thing.
We can keep it around 10 to 20 % of our entire budget as this is going to the favorite area for most of your friends. But make sure that this budget includes everything from serving glasses of alcohol to tips. You need to verify some points beforehand so that there is no issues later on.
Coming into the style of bar, you can opt for a professional bar or a DIY kind of bar. In the first one you won't have to worry much about anything as everything will be taken care by the staff group. In the second one, you can choose things on your own. But still you do need to hire a professional bartender to serve properly.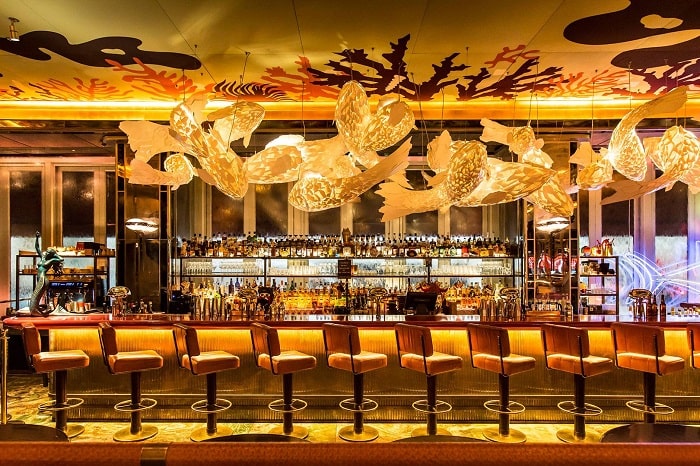 Some Specific Guidelines:
Now the next action plan is to decide the type and quantity of alcohol. Since it is a variable number and you got to think properly and come up with an average number. Say, if there are 100 guests, you must keep around 100 glasses of alcohol. Including the varieties like bear, vodka, wine and champagne.
Also, not everyone would interested in drinks. So you must include some soft drinks for such a group. Now comes the responsible angle which covers your liability insurance.
As serving alcohol comes under some specific guidelines. You need to ensure that the professional you are hiring for this purpose own that insurance. Just in case if someone issue occurs, you will be pretty much on the safe side.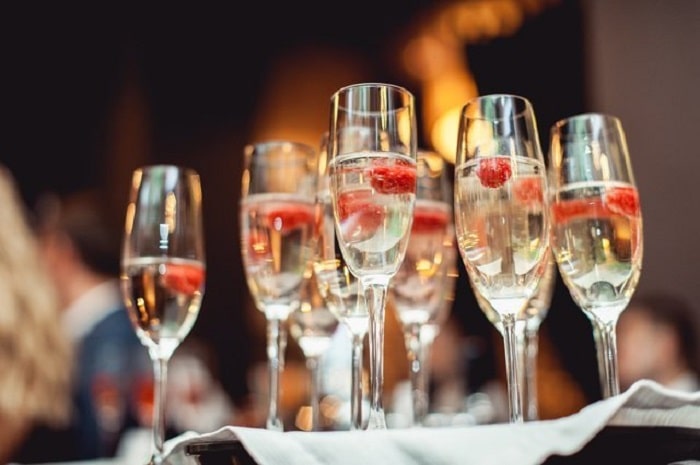 The glassware also needs a little focus. You can use the rental service for that if your bartender is not having them. But remember to manage the budget well.
If you still think this is a very expensive idea to incorporate into your wedding. you can devise a few steps or plans. You can buy the alcohol on a negotiate price without including a lot of options. Check out stuff properly and go for the general ones.
You should not try experimenting much as these are costly. And you must receive a good feedback from the guests at the end of the day. Also, keep your signature cocktail as a real special one which everyone can enjoy. And last but not the least, the basics like the napkins and tray should be well in place.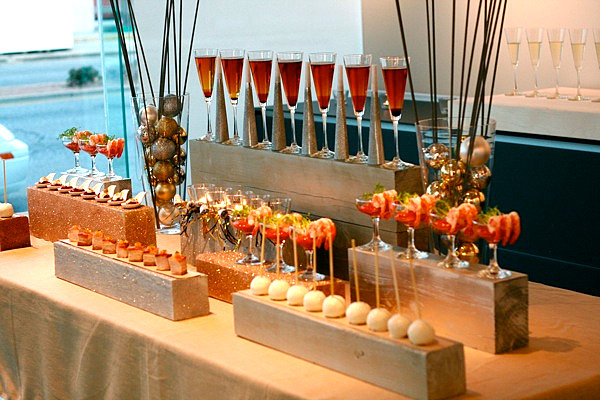 Such a wedding party will no doubt impress your guests and you can look forward doing and, suggesting the same for other weddings in your family or friends.