With the summer in full swing and days being long, this the best time to cool off beside a pool with pool party bash. While pool parties are fun for kids, hosting a pool party for adult can be a blast as well. It brings entertainment and social opportunities as you get to meet old and some new friends. You can opt for a themes pool party like pirate's pool party or your own customizable theme, which we can offer.
So if you are thinking of hosting a pool party in the near future here is a list of things you need to keep in mind about arranging a summer pool party
Make your Guestlist
First things first, the starting factor for any kind of party is the guest list. Try to keep your guest list short as much possible. Whether it's an intimate gathering with your closest friends or a blowout bash, narrow down your list of friends or family members who are going to attend. Also, do not be afraid to get out of your comfort zone. Bringing different groups of friends together is a great way to get your guests to meet and mingle.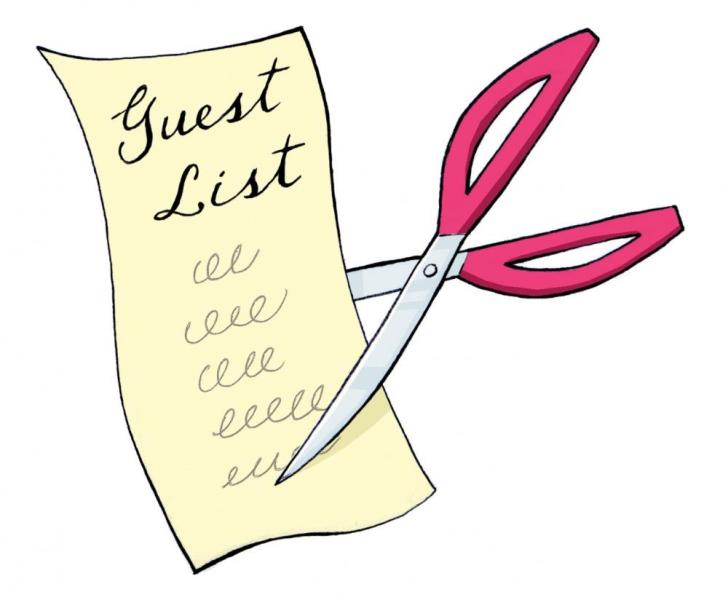 Have fun with a decoration theme
You can have fun with the decoration of the pool party. You can add a personalized touch to the theme. Add some new funky props or self-made decoration stuff to the pool party for a personalized effect. The idea does not need to be crazy but it should make the guest feel that they have escaped their regular life for some fun and refreshment. Speaking of a summer pool party, make sure that the poolside area has some covered or not. Otherwise, make sure of making an arrangement of sun protection lotions for your guest.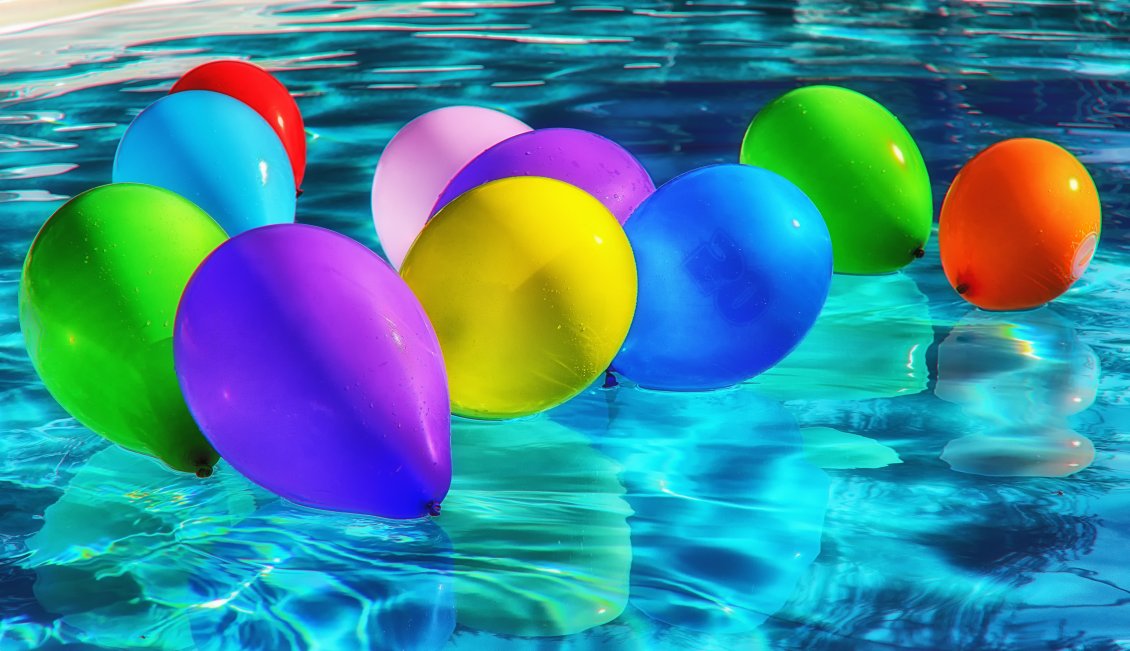 We here at Chinchin celebration, have pool floats, toys, small paper lanterns etc. to make your pool party look cheerful and fun. Otherwise, you can for any specific theme with a specific color combination like pink, green etc to give your pool party a decent look. We will make sure that your pool decoration is done accordingly.
Cocktails or Mocktails?
Choose this option wisely, because if you have your pool party with children then you have to make sure that the kids are away from alcoholic drinks. You can add some healthy and fruity cocktails like Mai tais, mojitos and margaritas. They are perfect refreshing poolside drinks that will impress your guest and are also good for kids.If you are having an adult pool party then you can opt for beer, wine or other types of alcoholic drinks.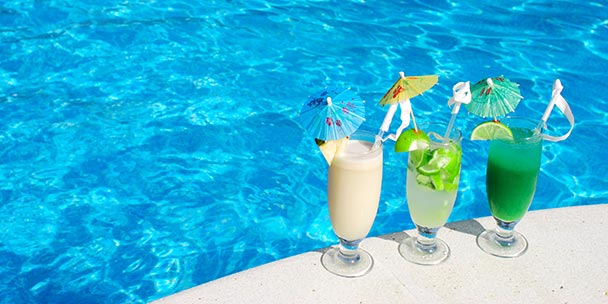 Snacks and Main course Availability
If you want your guests to stay for a while, it's important to provide food, even if it's just appetizers. There can be many directions to go with this. You can opt for veg or non-veg food. Also in between before the main course, you need to have some snacks available for guest along with the drinks that will flow. Also, you can add some delicious salads options. A hint of vibrant herbs such as lavender, mint, basil or rosemary, can make for a truly unique dish.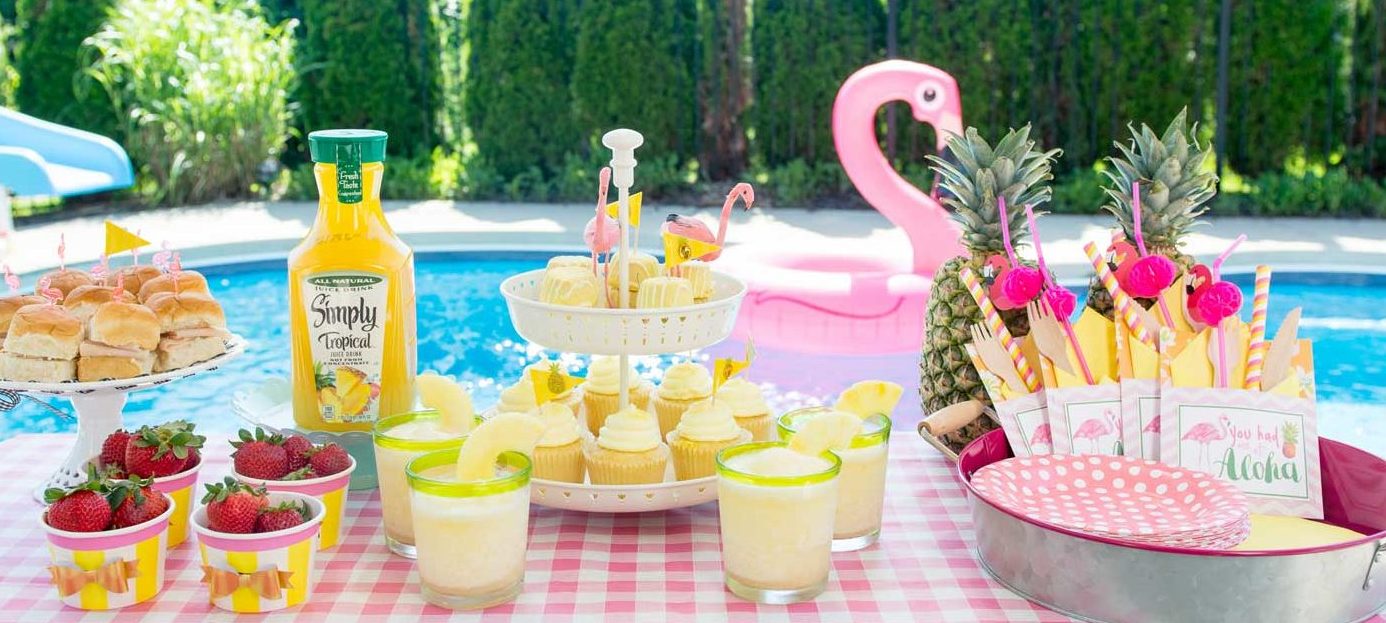 Barbeque
Your pool party will look incomplete with some delicious food from the grill. You can go for some burgers, hot dogs or sausages. Else, you can go for some more impressive things like kababs or steaks etc.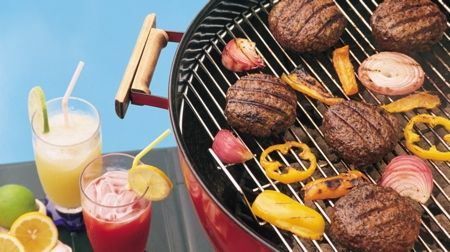 While using the make sure that proper measures are taken for your guest security. If you don't have any expert in your guest list who can handle it, you can ask from the caterers to handle it. Also, make sure that kids don't play around the barbeque for their protection.
Fun Games and activities
Who says that games are only for kids? Many games are there for adults. To make your party fun, you can add some pool games by adding a beach ball and volleyball net. Create some type of competition to get your guest involved in the games. If you are feeling adventurous and notorious like a kid then add water guns and balloons for some water battle fun.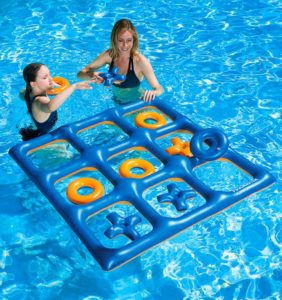 Pick the perfect Music
A pool party is incomplete without a right playlist of songs.  You can opt for Dj but it's not necessary. You can save your money here by creating your own playlist and download it in your device because no one likes here ads in between. If you don't have speakers installed near your pool area then you can bring your own speakers like of Bose company to provide great sound quality to guests.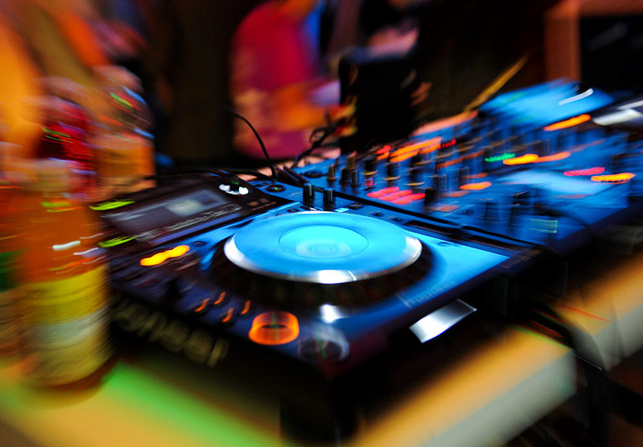 Let the professional handle:
A pool party is just way of making memories and enjoyment. Hosting a pool party can become a tedious job is such a hot climate. Searching out for venues with best rates, arranging for catering service, music systems, pool games stuff etc all in your budget will become tedious. Do not make your pool party a headache, let the professional do it.
Contact any event management company like Chinchin celebration who manage and make everything available for you in your budget. Let us plan your pool party and you just relax and chill and just wait for the party to begin !!