Trending New Floral Decor Ideas
We are always on the hunt for new floral decor ideas, flower trends are ever-evolving. You can't think about any wedding, event, religious festival, or ceremony without freshly scented flowers. They are so romantic, classy, exciting, calming and full of life. Flowers are always a constant gift for life's special occasions and moments. Here is what is trending in flowers…
The very part of your wedding venues like wedding bouquets, entrance arches, ceremony backdrops, hanging greens, and reception table decoration is something to stare at. You can play with colors or flower verities to make them excellent backdrops for pictures
Flower walls are the next big thing in floral decor. It not only adds to the beauty but also doubles up as a photo booth. It is also a great outdoor venue like a ballroom.
Create a plush floral eye runner next to chairs and passage to create a super romantic pathway in your event. Leafy garlands add a pretty figure to welcome events… Brides crown their head with flower rings during Mehandi ceremony before the wedding. Queen Elizabeth of UK started this very idea of Tiara (flower rings on the head)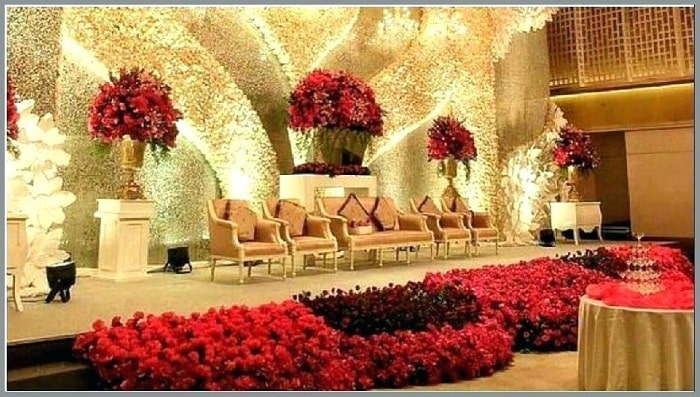 Even for all white reception, we can have an all-white bouquet, chandeliers of white flowers and long strings of flowers. Flowing ribbons with wines, running money plants or veins add a dreamy look to your dining area.
Any birthday ceremony or wedding reception that is beautiful, real-life and artful consists of floral mural cake runner with flowers draping the cake. Flower cakes are also quite popular for garden lovers.
Create Your Own Designs
You can use your creativity to make your own foliage designs, gorgeous bouquets at home also. Think out of box-like cabbage vases, storage containers, and perfume bottle setups. You can play with size from single stem teacups to large flowing floral stuffed in humble housewares. Freshly picked blooms with extra green touch will give it an organic touch.  Paper or fabric molded-in flowers also add to the beauty. Spring centerpieces or door wreaths, DIY ideas are plenty without outsourcing it. It's your passion that has to flow into your work.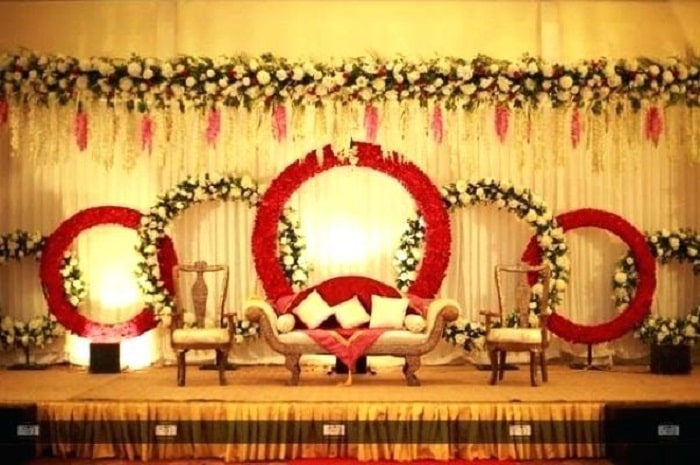 Some of the most spectacular dried flower bouquets, pressed leaves reserved in advance for future events. Celebrities wearing floral headpieces, the tiara can be seen trending on social media, magazine covers etc. Green walls continue to be integrated into interior designs of hotels and corporate buildings. Floral designers are getting more work in the corporate world as companies want to bring life into big buildings to have great ambiance.
Floral schools, for example, The Flower School of New York dedicated to hosting workshops on a weekly basis for everyone interested in floral design. So, here are a few hot trends in the international market…The believer looks in Reds and Blues, Eternal Bliss for brides with soft pink roses and dahlias, Forest Walk with heavy petal flowers, Fun Foliage with mixed flowers and eucalyptus having an array of textures, organic designs, and metallic look.
So go and get immersed in the world of flowers! It would just be heavenly!