How To Organize A College Trip
College life is always considered the best years of your life when you have the eminent space in your days to plan things for yourself, live according to yourself and enjoy every small thing with free boundaries. You have less restrictions in exploring out the world with full fun and frolic. Surrounded with your college friends, you develop beautiful bonds of friendship and spend the gleeful time together. These are the priceless perks of college days which never return back but still makes the heart bloom with joy and happiness remembering the good old days. It is like you can never get tired and bored living in college as everyday begins with a new shrill of zeal and enthusiasm. But a college life remains incomplete without a college trip. You can't miss out spending some days out with friends at some of your favourite location.
Here are a few quick suggestions on how you can plan a trip with your friends being at college to add some more beautiful pieces of memories in the dairy of your life.
Decide a good trip location:
The first step for a trip is to decide where you want to visit. It will depend on the factor where is your college located and what are the best places to explore nearby. It is always better to choose some place which is not very far and good too so that there is less traveling exhaustion and more fun. Also, make sure that the decision is mutually taken keeping in mind the choices of everyone who are in the trip.
Fix the budget:
As college students you will definitely not have a lot of money to plan a ravish trip. So, you need to first of all save your money for a trip and plan the budget properly. Make a proper checklist of all the possible spending and keep some extra money for backup and the arrangements in a way which suits your budget and doesn't become a burden for you later on.
Make bookings in advance:
When planning for a trip, you must not keep anything for the last moment. First of all, fix which transport you will be using for your trip visit. Then make the bookings for the same so that tickets don't run over due to late booking. Also, do the arrangements for your stay there so that later on it to does not become a baggage in the back of your mind.
Click enough pictures:
Take as many snaps as possible whenever you find some leisure time as such college trips are not usual trips. You realise the speciality of these trips years after when you get busy in your life. It is always better to collect as many memories as you can to live it all over again.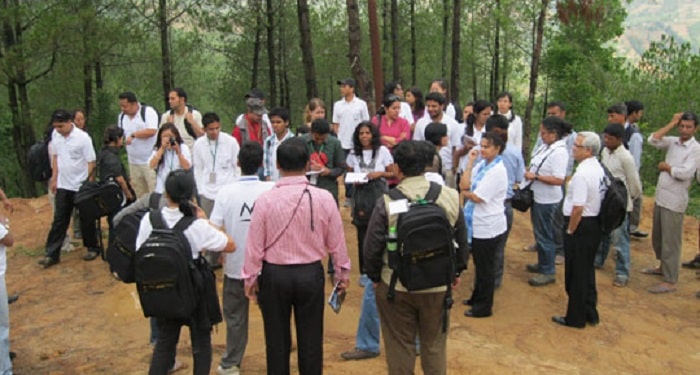 Live in the moment:
It happens that we become so engaged in our future planning that we forget living in the present. This is unknowingly the biggest mistake we do in our lives and repent later on. It is very crucial that when you are enjoying such heart filling moments,
you let go all the worries and problems of your life and completely sink in the live moment.
Keep watch on each other:
As college students you must take the responsibility of yourself and your friends. Always travel in groups and keep an eye on one another so that there is not even a slightest possibility of any mishap and you all remain safe and come back to college with your happiest smiles.
 Therefore, these are some of the nicest ways and suggestions for a heads up when you are planning for a college trip. As college life come only ones, you must not miss out the opportunity to travel at least once.