Top 10 corporate events
From welcoming new employees to engaging company's people in fun activities and aligning any organization's goal to variety of social programs, corporate events are the solution to all. Any event sponsored by a company to target its employees and clients are a corporate event. Some choose in house event planners while others rely on external event managers.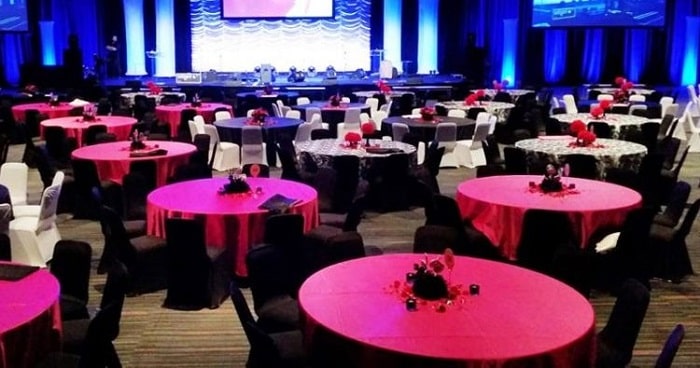 Here are top 10 events that can be organized by your company:
Trade Shows:
It is a big budget event arranged in a spacious area that can generate leads and business for you. You can ensure that your booth or stall stands out. Use LED lights or displays/charts/multimedia screens to attract visitors. It is an excellent platform for startups and established companies also to display or launch their new products.
Appreciation Award Functions:
This can organized within a convention hall or in house also to recognize the hard work/efforts for which you employees have made a mark of them. It is also the celebration of loyalty of employees towards their company.
Holiday Retreats:
This a fun filled event to rejuvenate your employees and fill them with new enthusiasm for work. A short break from monotonous routine loved by all. You can also invite their families at some pre decided holiday spot with good food and recreational activities.
Product Launches:
to make customers aware of your new products, you can design a fool proof marketing strategy for your perspective clients by arranging product launches at hotels, malls or outside a famous market place. Gifts can given as mementos with company's label to remind them of their visit to this place.
Business dinners:
Dinner parties thrown by business leaders to reiterate congenial atmosphere within the company or celebrate any milestone achieved or new orders that have bagged by the company.
Conferences:
They arranged for co-learning or share experiences of Industry veterans with other employees of your company. Normally, a topic chosen and a speaker invited to speak on that topic followed by high tea or dinner. Ambitious professionals who want to gather information on specific areas are invited here.

Overseas Trips:
It involves a little more money but it's really rewarding for those employees who have really outdone others and have given a major boost to your business. You can arrange any overseas tour for them with family by negotiating with ant travel and Tour Company.
Talent Hunt events:
These are team building events where your employees can showcase their hidden talents as well as gel with employees of other departments or verticals. So, It can help your business grow stronger.

Board Meetings:
Well, meetings with company's shareholders and business partners for discussions on quarterly/ yearly performance and profit building is another elite event that can be followed by high tea or dinner.
Social Service Events:
First of all, you can organize certain welfare activities with the network of your employees that can spread a word about you as well as your charity work among various sections of society. So, Most of the big house corporate attached with NGOs to fulfill this mission.
So, a well planned and executed corporate event can grow you in leaps and bounds. Plan one for you!