Product Launch Events
Today fashion, retail, real estate, marketing industry, and even private ceremonies have taken a big leap in their launching campaigns. Traditional press conferences have replaced by multimedia campaigns, social media platforms, big events at hotels or resorts to amplify the impact of every product launch Event or ceremony solemnized.
To build customer awareness, whenever a company brings a new product to the market, it organizes product launch events. It's that moment when that product  made available to the public for the first time. It will bring facilitation, initial momentum gain and a ready influx of sales.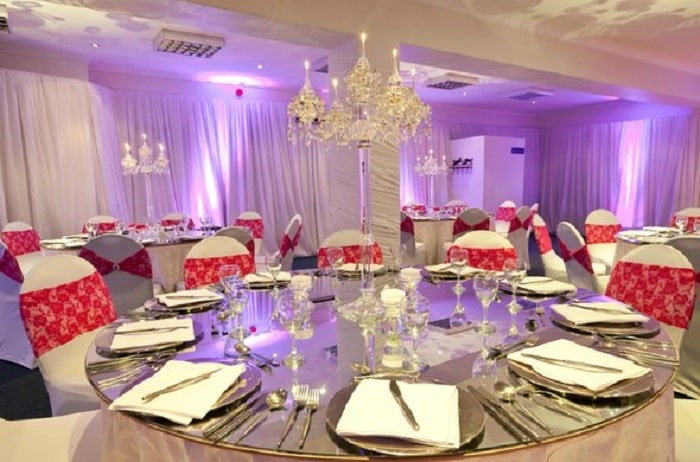 These events can designed according to your budget. Preparation of budget forecasting and plans of income and expenditure is the first and foremost part of any event management. Prepare a checklist and itinerary of events and draw deadlines for each milestone/tasks to be achieved for event management.
Prepare spreadsheet and add a detailed description of item required during product launch/any ceremony. Also, look into events similar to this and also have concise information about a number of guests and how it was executed earlier. Adding your innovations will add to its beauty.
 Private events…
There can be private events also for instance wedding, themed parties, birthday celebrations, anniversaries, family events, homecoming etc. etc. it can be a close-knit affair or celebrations with great pomp and show. You can decide with your event designers the cost, exquisite backdrops, catering, decoration or music/cultural events according to your budget.
Nowadays even sports events and annual functions of school/college managed by event designers. Finalizing the venue, the number of invitees, cultural programs, coordination of judging process, key speakers, media gathering, and buffet if any…all decided beforehand by event designers.
Public events:
An award ceremony also a key event in our society that can well planned by event designers to honor people that need to be appreciated and acknowledged by us.
Product launch is also the ultimate new trend now from global runways. We have brand ambassadors of the product who have a charismatic personality and they speak about the brand during the event. Depending on the popularity of a product/brand among men, women, and girl, event designers invite celebrities/popular public figures.
We have models also who walk the ramp one by one wearing/showcasing that product in these jaw-dropping events. There grand and exquisite backdrop created to simulate any themed venue. Strategic planning and execution add colors to this magnificent event. There no faux pas and it truly built for customer awareness.
Team building events are also very popular in rejuvenating, motivating and strengthening your team members. Various activities can planned according to core values
like trust, faith, respect, honesty to developed in a team. Most of the time, the venue is any resort/ trekking area/ adventurous place for the activities followed by lunch/dinner. Similarly, business dinners, Incentive, shareholders' meet, small fairs, retreats well planned by event designers.
With hard work, talent and patience, event designers make events marvelous.